MLB Advanced Media announced this morning that Milwaukee Brewers player Christian Yelich will be the cover athlete for R.B.I. Baseball 20. The first-round draft pick shows off the Brewers' new team uniform and colors to celebrate the team's 50th anniversary as well, which you can see from the art here. Here's a snippet from the press release today, highlighting Yelich's accomplishments. R.B.I. Baseball 20 has yet to receive a proper release date.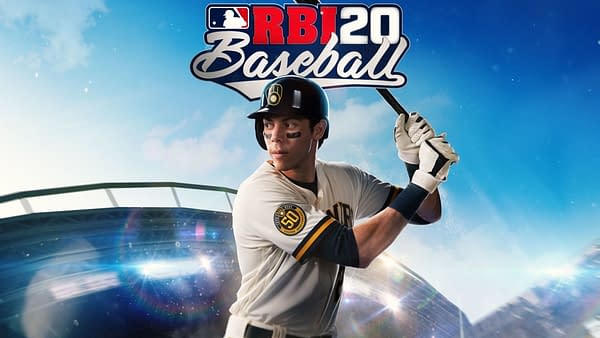 One of the ascendant talents across baseball's crop of young stars, Yelich announced his arrival in 2018 with an MVP season that saw him slug 36 home runs and drive in 100 runs, while leading the National League (NL) in batting average (.326), slugging percentage (.598), OPS (1.000) and total bases (343). He followed that up in 2019 by leading all of baseball in slugging percentage (.671) and OPS (1.100), while topping the NL in batting average for the second consecutive season (.329) as well as on base percentage (.429).

Yelich is a two-time All-Star and a two-time recipient of the Hank Aaron Award given to the top hitter in each league as voted on by a panel of Hall of Famers and fans. Along with his 2018 NL Most Valuable Player Award, Yelich was voted the 2018 NL Outstanding Player in the Players Choice Awards by his peers around the League. He also is the owner of three Silver Slugger Awards annually given to the best hitters at their positions as determined by managers and coaches throughout MLB.
Enjoyed this article? Share it!