Sidebar Games Patched Out Sports Story's Hidden Dev Room
Looks like some of the people at Sidebar Games did not like the hidden "dev room" in Sports Story, as it has been patched out of the game.
---
It seems like the team over at Sidebar Games was not happy with the "hidden dev room" in Sports Story, because they have closed it off to the public. A little backstory for you: Sports Story was originally announced back in 2019 as a sequel to Golf Story, with the intent to release the game in 2020. However, the pandemic hit, and the team behind it expanded on the original concept a few times, delaying the game multiple times until it was finally released in September 2022.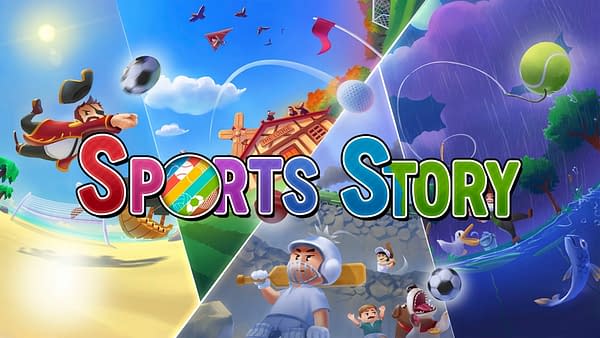 During all of these delays, it seems like the developers of the game were not thrilled at the working conditions they were being forced to produce under, and at some point, a secret room was created that you could access by intentionally breaking the game. When you found it, you would come across a room with a bunch of characters working on a game. When you click through the dialog, which you can watch in the video below, you quickly realize this is a parody version of the actual team working on the title you're playing. And the people who created it pulled zero punches when it came to the internal issues at the company while trying to finish the game.
After the room was discovered, multiple outlets reached out to the studio for comment, but to date, it appears none of them have received a response. Well, it looks like some people on the team didn't take too kindly to the new addition, as they released a brand new patch today, blocking access to it. In fact, that is the primary note and the only major thing this patch accomplishes with the rest being minor bug fixes. A fact that many online pointed out, criticizing the fact that they spent more time and put more emphasis on blocking access to a hidden space in the game rather than fixing many of the bigger issues fans are still complaining about.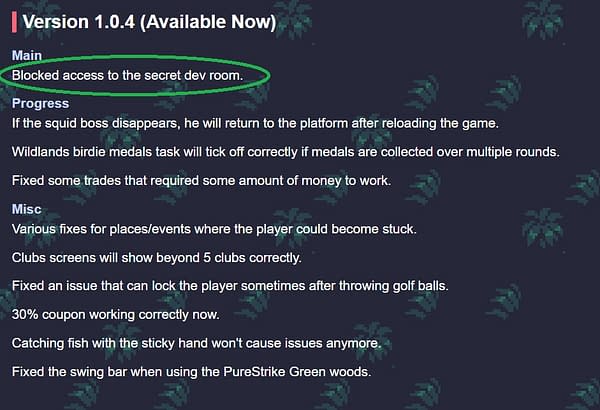 Regardless of how you feel about the game or the studio, it seems like Sports Story suffered from a lot of internal issues while making the game, and those issues have bled out for the public to see. Time will tell how the studio and those working there respond to this, and we'll keep an eye on things to see how it goes from here. But it's pretty clear there's a lot of things broken here that a patch can't fix.