Resident Evil 3 Surpasses 2M Sales In Under A Week
Some interesting news from Capcom today as they announced Resident Evil 3 managed to rack up two million sales in five days. The company revealed the details in a press release this morning, of which we have a snippet of below. The remake, which has been getting mixed reviews, essentially exceeded expectations as the company compared the sales of the original from 1999, which garnered 3.5 million sales overall. So not only is the remake on course to overtake the original, it's already past the halfway mark to doing so.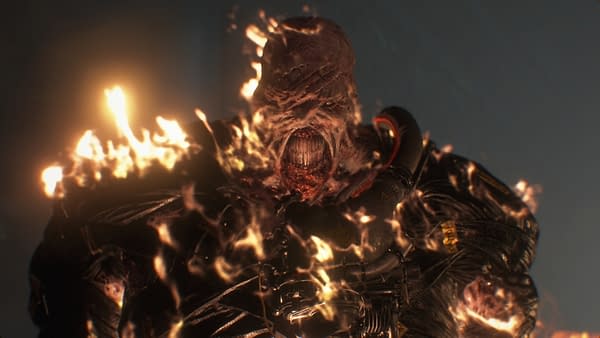 "The new Resident Evil 3 is a reimagining of the 1999 release of Resident Evil 3: Nemesis, which went on to sell a cumulative 3.5 million units. The new game incorporates fresh ideas and utilizes the latest technology, leveraging Capcom's proprietary RE Engine. In addition to putting a fresh twist on the original's story and setting, the game boasts new play experiences even for fans who played the predecessor. Further, the title gives players the chance to enjoy both single-player and multiplayer fun with the inclusion of Resident Evil Resistance, an asymmetrical online multiplayer title that was honored with an award in the Future Division of the Japan Game Awards: 2019. In addition to both the Raccoon City Demo for Resident Evil 3 and an open beta test for Resident Evil Resistance generating attention and a strong reception from fans, digital versions of the game accounted for nearly 50% of sales due to promoting Capcom's digital sales strategy, resulting in shipments passing the 2-million-unit mark five days following release."
What this all boils down to is that the game is doing well, and if it continues down this path, you can expect Capcom to go down the remake path a lot more in the future. The news already came out over the weekend that the company has approved the go-ahead of a remake of Resident Evil 4. If Re3 has the same success that RE2 had (which scored 6.5 million sales), it's only a matter of time before the company decides to remake every Resident Evil property out there. Which, if you've read Twitter this weekend, would be welcomed news for anyone who wanted Code: Veronica.