Just before we headed out the door to E3 a couple weeks ago, we received the Echogear Monitor Stand for Gaming for review. Normally I don't work with monitor stands, simply because I've never had a use for them or was put in a situation with my desk where they were required. But in the interest of doing a proper review, I unhooked my ASUS 23" monitor off its base and onto the back of the Echogear model.
The first thing I noticed was that it was pretty easy to set up. The back plating to the stand works with pretty much any monitor's pivot points with a little bit of adjustment. I highly suggest mounting the monitor in second after you attach it to the desk so that it is secure when placing it. The base of the mount fastens to the desk the same way you would use a vice grip. My desk is half glass, but it worked well hooking onto the metal bars underneath.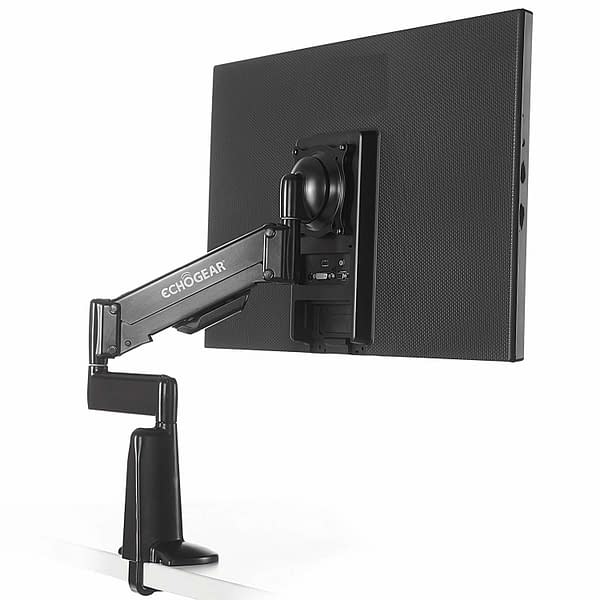 Positioning the monitor reminded me of adjusting a microphone stand, in that you have a few different options when it comes to height from the desk and depth between you and the monitor. The entire unit moves pretty easily with few catches or stiff moments. You can swivel it around in pretty much any direction, even if you feel like adjusting it to face the wall. The entire unit gave me complete control over how I wanted this monitor positioned, down to the angle from which I view it at.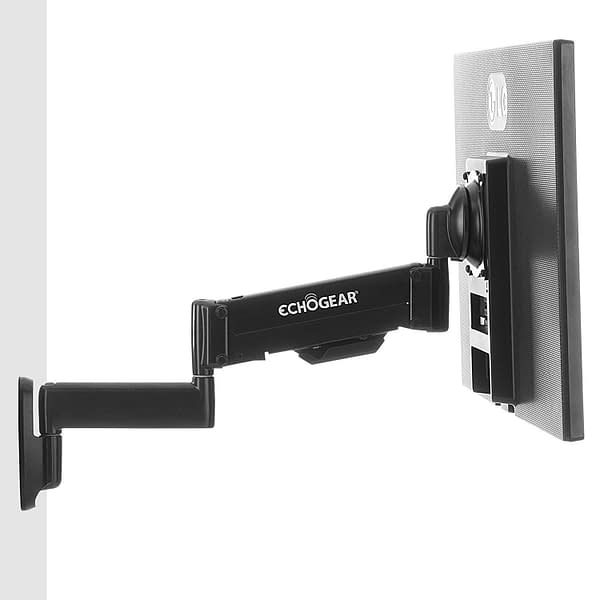 There's really not a lot to complain about this model from Echogear as it does everything you need it to without much resistance. The one thing I caution you on before buying one is to make sure your desk can hold it up. While we may think out desks are fine because the monitor is sitting on it, weight distribution is different when using a stand. And even though this unit can be calibrated a bit to make sure it's in a good position, its only half the solution as it needs to connect to something. So take caution and make sure your desk is up to snuff before buying. If you're looking for a gaming monitor stand, this is a decent option to look into.
Enjoyed this article? Share it!