[Review] It's Less Fanservice, More Combos with Dead or Alive 6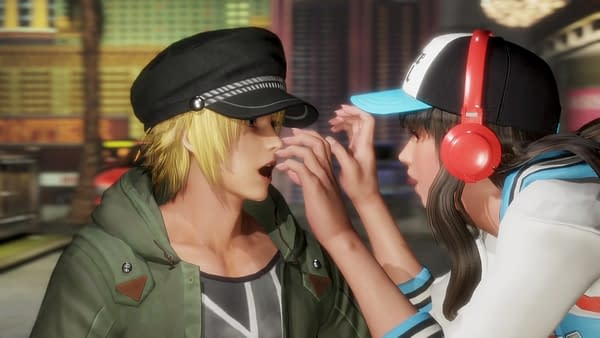 [rwp_box_recap id="0"]
Going into Koei Tecmo and Team Ninja's Dead or Alive 6, I was cautiously hopeful. I'd previewed the game before and found it surprisingly enjoyable despite my own reservations about the series' history. Having access to the full game (though without a proper matchmaking lobby), I was pleased to find my first impressions held true. DoA 6 is far less of a fanservice driven fighter than previous iterations of the game and its reputation would have you expect. Sure, there's still some incredibly baffling boob jiggle physics and far too many of the female characters wear baffling outfits and have some truly absurd combat choices that appear designed specifically to reveal the fighter's underwear.
However, Dead or Alive is still a well-crafted and intricate fighting game beneath all that. In DoA 6 some of the overly sexualized veneer's been lifted and you can properly see the exacting combat mechanics that actually make up each fight. The sheer combination and flexibility of combos in this game is pretty darn staggering with directional effects in all directions on hits, kicks, holds, and even a few different directional controls for sidestepping and dashing. That all of this occurs in fast-paced matches just makes the initial learning curve remarkably steep.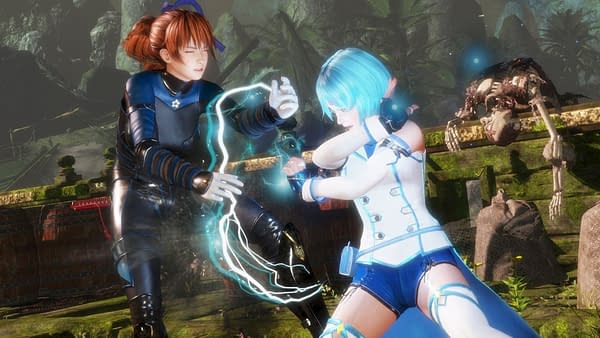 In order to help you, the game gives you a frankly ridiculous amount of feedback on your play style as well as combat tutorials designed to help you figure out the best way to play each fighter, as well as a quest mode of 104 sample fights that each come with three victory conditions. Running through the "DoA Quest" mode will teach you the more intricate moves, and has tutorials designed to help you out if you've got no idea how to execute an offensive hold or combat throw.
While the story mode of any fighting game is never going to hold up as a bit of narrative genius, the various fights included in the story mode for Dead or Alive 6 are at least entertaining and quick. Some of the fights are more challenging than others, with the final fight being something of an exercise in frustration. However, you don't need to be a fighting game pro to clear the story mode of the game, which is ideal for your casual player.
While the story mode isn't always fantastic with its handling of female characters, it's better than I expected. Sure, Honoka is a toy-voiced airhead who gets kidnapped as the central plot device, and Marie Rose is denied of all agency and critical thinking, but the rest of the Dead or Alive women fare much better. Sure, the scenes are entirely hammy, but at least most of the women are allowed to act in order to affect the plot and some even get moments of emotional vulnerability. Nothing to write home about, but my expectations were far lower than what the game delivered.
The Day 1 patch is releasing today to add some bug fixes and game balancing updates, as well as additional costumes, additional background music, a "throwdown challenge" feature, and lobby matches. I haven't had a chance to enjoy the lobby matches outside of ranked battles, which were naturally a bit cutthroat. So I can't say much about the patch itself, just the base game code.
Sure, I'll always wish Dead or Alive 6 had less of a focus on boobs, but outside of the story mode cut-scenes and certain costumes for most of the female characters, the overt male-gaze is at least tolerable. Every now and then my eyes felt like they were about to roll out of the back of my head, and I'll absolutely be avoiding that bathing suit DLC like the plague, but I walked away from DoA 6 pleasantly surprised. It won't win a title as the most feminist fighting game of the year, but I never expected it to. However, I was less distracted by the gaze-baiting than expected, because less of it is there.
[rwp_box_reviews id="0"]
[rwp_box_form id="0"]