Review: Razer Mamba Wireless Gaming Mouse
One of the cool items we saw in the fall that we really wanted to try out was the Mamba Wireless gaming mouse from Razer. At the time, it felt like a regular mouse we had tried a dozen times over, but there was something special about this one that we couldn't put our finger on. So we had to snag one and see just how well it held up. The first thing to take note is that this thing is actually lighter than the past few Razer mice we've played with, by at least an ounce. You may not think that matters much, but when you're gliding it around to get the drop on someone, speed matters, and having it just slightly lighter counts. It also helped that the mouse comes with a 5G true 16,000 DPI optical sensor, so when you get it where you want in an FPS, it's dead on.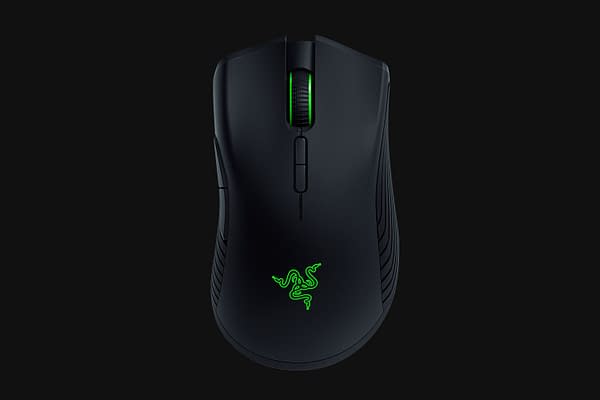 This particular model slimmed down on the buttons and now only has seven, but they're all completely programmable by using Razer's software. That goes double for the lighting effect around the edge as you can set it up in Chroma to work with the rest of your gear to project a certain color in the dark or just have patterns as you play. The scroll wheel rolls smoothly and doesn't have a moment where it got caught or didn't do what I needed it to, which was a nice improvement from the last one we tried. The mouse charges with a USB cord that has a mini USB in the top part, sitting below the scroll wheel. You can choose to keep it plugged in as you play so it charges, or it only takes a couple hours to get a full charge. I'm not a fan of the cord, I prefer having a base I can just rest it in, but I get the need for immediate functionality.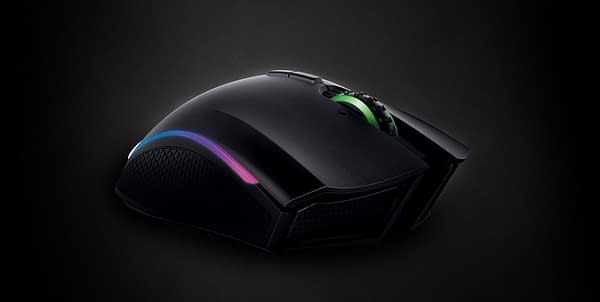 As tot he performance, I have no complaints. Everything I needed the mouse to do it performed beyond expectations. We gave it a full run in Call of Duty: Black Ops 4, and it was about as accurate as you could hope for when picking up the gear, making quick selections, rotating through options, and aiming and firing. It handled other games just as well with no connection issues, I got timely alerts when the battery was on the way out, and it did the daily grind work just fine. I'd totally recommend the Razer Mamba Wireless to anyone looking for a top-of-the-line gaming mouse, especially if you're looking to cut the cord. The only hurdle average gamers might have is the price as it currently sits at $100 on Razer's website. If you're looking to up your personal gaming experience, this is a great upgrade.