Revisiting the MARS Arcade Shooter From PDP at PX East 2019
Clear back at E3, PDP (Performance Designed Products) introduced us to their new MARS system. This time around at PAX East, we wanted to see where it was at. If you're not familiar with this system, the company has made a camera that monitors your television while you use up to four pistol-like guns to play shooters on your screen. Kinda like old NES titles like Duck Hunt or Hogan's Alley, only not using the light gun tech and having far more interactive games. At the time we played it we were told the games were in beta and the company was also entertaining companies at the event who were interested in the tech.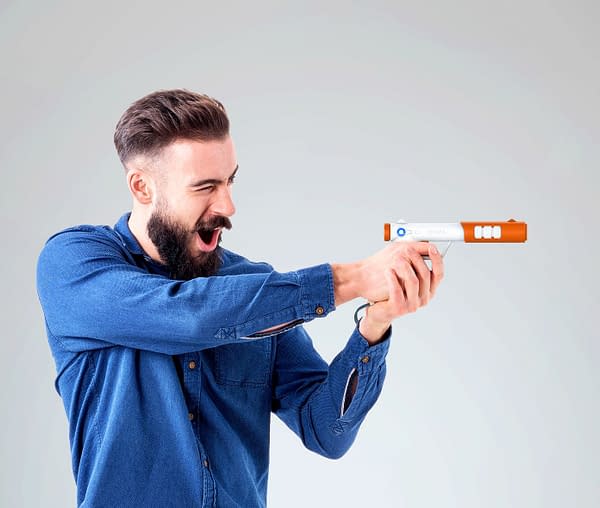 This time around we saw a couple of games we saw before, only more refined. The first was Qubit's Quest, which is you directing a robot dog around to as you protect him from evil forces. The second called Voyage Of The Dead where you're on a cruise ship that's suddenly overrun by zombies, leaving you to shoot your way out. Everything about MARS still looks awesome, we're just waiting to see when they'll release it. Look for a proper release date announcement probably around E3 2019.