While we were at PAX East we spent some time with Headup Games, and the first title we got to see from them was Colt Canyon. This particular game looks like an old-school Atari throwback as you will play a cowboy in the middle of a western landscape who's partner has been kidnapped and you must save them. Throughout the game, you'll be dealing with twin-stick controls as you'll pick up two main weapons of choice and search for ammo, which is scarce as hell. You'll be dealing with rustlers, killing parties, natives, and even animals as you attempt to survive in the harsh wilderness they've created.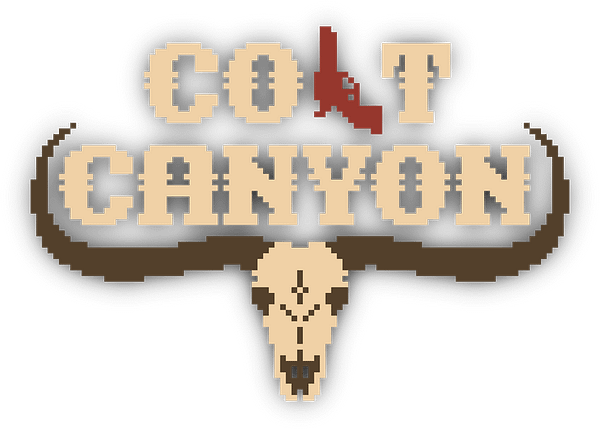 Honestly, the game isn't half bad, but the difficulty level of the demo we tried makes us kind of iffy on the game. Like, we're not bad at these kinds of games, but it's clear that when the enemy in front of you dodges a shotgun blast at point-blank range, either we're terrible or the game is playing a little unfair. We died so many times just trying to get from our campsite to anywhere else with supplies that it was ridiculous. Colt Canyon is set to be released sometime in Q3 of 2019 for the PC, PS4, Switch, and Xbox One, but right now it feels like the game needs a little more work and the difficulty cranked down a hair. Because if we can't even get very far in a demo to talk about it, there's a problem.
Enjoyed this article? Share it!