Square Enix wanted to get fans acquainted with the characters of Romancing SaGa 3, so the company released a new set of introductions. Before the game drops in the west on November 11th, we got eight new bios of main characters from the game for you to check out here, along with a proper introduction of the game. Enjoy!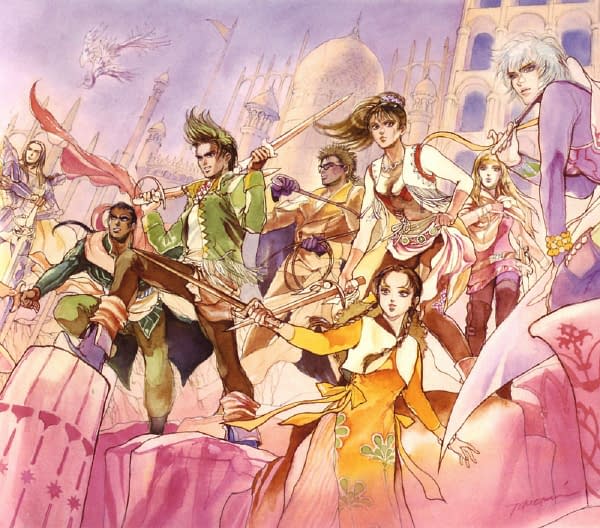 The celebrated RPG classic comes west for the first time! Developed by industry veterans including the legendary developer Akitoshi Kawazu, Romancing SaGa 3 was originally released in Japan in 1995. This HD remaster of the legendary RPG masterpiece introduces optimized graphics, a new dungeon to explore, new scenarios and a new game+ function. Select one of the 8 unique protagonists and embark on an epic adventure defined by your own choices!

Once every 300 years, the Rise of Morastrum—an event where the dark star blocks out the sun—threatens the very existence of our world. All born in that year are doomed to perish before its end. Whether man or beast, none have a chance at survival. However, there came a time when a sole child did survive. He was entranced by the power of death, using it to conquer the world. He came to be known as the Archfiend. Yet one day, he simply vanished.

Another 300 years passed, and again a child defied fate. She did not give in to the same powers that controlled the Archfiend, and came to be known as the Matriarch. It has been nearly two decades since the previous rising of Morastrum, and 300-odd years since the appearance of the Matriarch. Humanity now stands at the fulcrum between hope and despair. Will there be another child of destiny? Will the child be righteous, evil, or another force that the world cannot fathom?
Enjoyed this article? Share it!