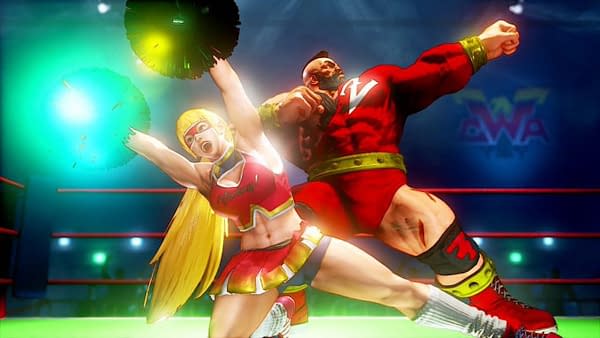 Could Street Fighter V Champion Edition be coming to the Nintendo Switch?
According to the official Twitter account for EB Games Canada, the fighter will be touching down on the Switch soon enough. You can see a screenshot of the tweet below, just in case this was some sort of a mistake, but it certainly seems like it's legit – the tweet went out around four hours ago, and it's still up.
There wasn't any hint of a release date or anything about its impending debut, but the tweet beckoned for viewers to go and pre-order the game now in-store, implying a release is coming up soon.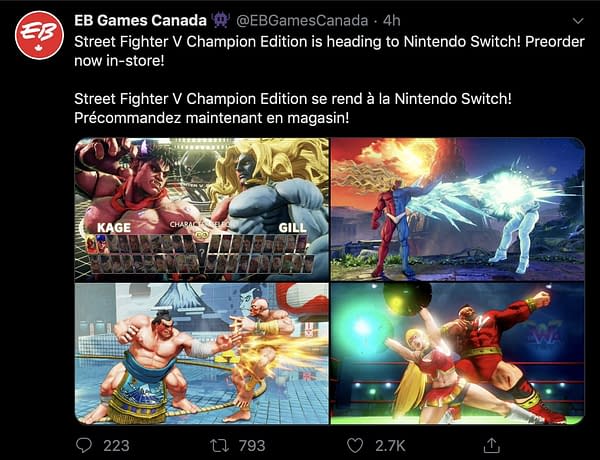 Aside from this errant tweet, there's been no news from Capcom or other entities about a potential release. Of course, the game is headed to the PlayStation 4 as well as PC on February 14 (a great Valentine's Day gift!), but that's all we know about thus far.
It's possible this was a tweet made in error, but it's still something to keep an eye out for in the event it does end up happening. It would certainly be an intriguing surprise, especially for this early in the year.
Enjoyed this article? Share it!