Saber Interactive's World War Z Reveals New Tokyo Map Trailer
Saber Interactive revealed a new map location today for World War Z as we get a glimpse of a zombie-ridden Tokyo that you'll need to flee from. The trailer is under a minute, but it shows the horror as four survivors have to blast their way through the streets of Japan's capital city and make it out alive as thousands of their fellow citizens rampage through the streets like fire ants looking for the next piece of flesh to tear apart. Here's a little info on it from the publisher, but enjoy the trailer as we wait for World War Z to be released on April 16th for PS4, Xbox One and on the Epic Games Store.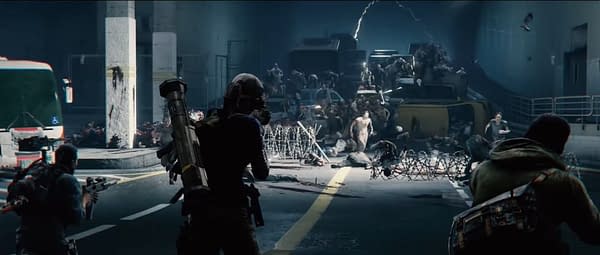 The new "Stories in Tokyo" gameplay trailer travels to Japan, where hordes of zombies will ambush survivors through narrow streets and dense urban jungles, battling players right up to the edge of the sea. The Tokyo episode will feature two missions available at launch, with a bonus mission arriving for free shortly after release.

"We've had such a positive response to the content that we decided to expand the core game and make four episodes spanning eleven levels available at launch," said Matthew Karch, CEO of Saber Interactive.