Samurai Shodown NeoGeo Collection To Debut On Epic Games Store
Some cool news for Epic Games Store users as SNK will be bringing Samurai Shodown NeoGeo Collection to the platform. The collection itself will be arriving on the PlayStation 4, Nintendo Switch, and PC this Summer, but for the initial debut, the devs have something else in mind. SNK will be making the game available to download for free on the Epic Games Store between June 11th-18th, as you'll be getting the first seven games in the series all in one package. You can read more about it below and check out the latest trailer as we wait to hear when the official release date will be for everyone.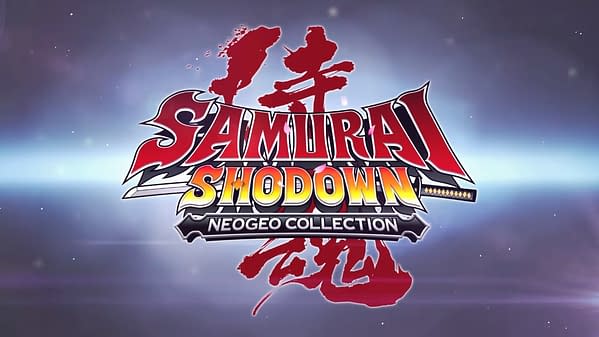 It all began in '93, and now, the weapon-based fighting game series that swept the world is ready to be taken home in a new stellar collection! Six NeoGeo titles as well as one mysterious, unreleased game are featured! Each game features Online Battle Modes as well as a Museum Mode and Music Player. This collection is a must-have for all Samurai Shodown fans across the globe! Samurai Shodown was originally released on the NeoGeo in 1993, followed by its sequel Samurai Shodown II in 1994. The series became a trilogy in 1995 with Samurai Shodown III, followed soon after Samurai Shodown IV Amakusa's Revenge released in 1996. Seven years later the series returned with 2003's Samurai Shodown V, and Samurai Shodown V Special released the following year on the NeoGeo… The new Samurai Shodown NeoGeo Collection also includes a title never before released to the public. Samurai Shodown V Perfect is a mysterious final version of Samurai Shodown V Special. Players can select between either Japanese or English MVS arcade versions for each title in the collection. Other features include scanlines for that retro flair, save functions, and an Arcade Mode!