See a Miniature Come to Life for Osprey Games' Burrows & Badgers
I have been a miniature game enthusiast for over 30 years, with small-scale skirmish games holding a particular soft spot in my heart. So, when I see something new, something unusual, something fun, well, I just have to share.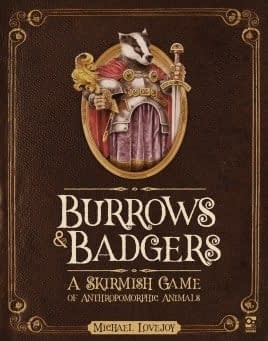 Burrows & Badgers is an anthropomorphic skirmish game set in a fantasy kingdom. Written by Michael Lovejoy, Badgers and Burroughs lets player's imaginations run wild with fierce animal warriors, including ferrets, badgers, foxes, rabbits, and mice. It's one part Redwall, and one part Frostgrave; and I can't wait to get my hands on it.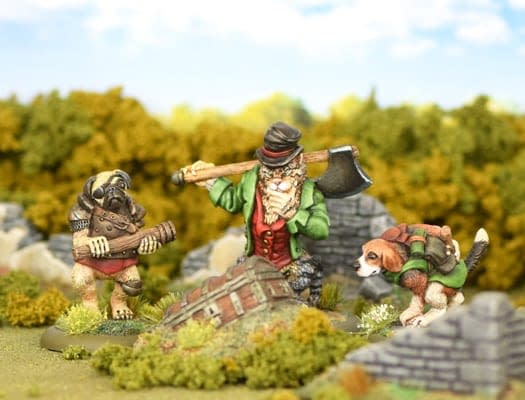 Burrows & Badgers combines a simple, easy to learn combat system with an engaging campaign system, which allows your games to take on the feeling of a role-playing game, since your band of characters will be evolving and improving as you play your way through the campaign.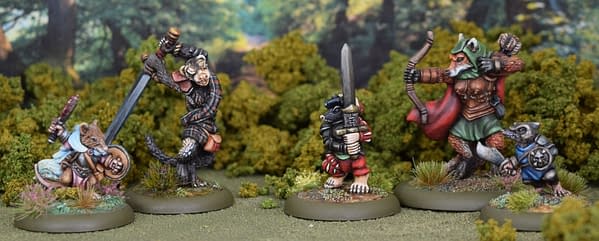 Burrows & Badgers is a tabletop skirmish game set in the ancient realm of Northymbra, a kingdom where mice, badgers, toads and other animals wear armour, wield swords, and cast magic spells.

Your tabletop becomes part of the Kingdom of Northymbra, whose ruined villages, haunted forests, and misty marshes play host to brutal ambushes and desperate skirmishes. Lead your warband from battle to battle, and uphold the name of your faction, whether you stand with Reinert's Royalists, the Freebeasts of the Fox Families, or simply for your own glory or survival.
The miniatures are exceptional, and Lovejoy sculpts those as well. In a rare peek behind the curtain, Lovejoy shares the incredible amount of work and dedication it takes to bring a Burrows & Badgers character to life. I've included a few pictures of the process, but you should do yourself a favor and check out the entire post at the Osprey Games site!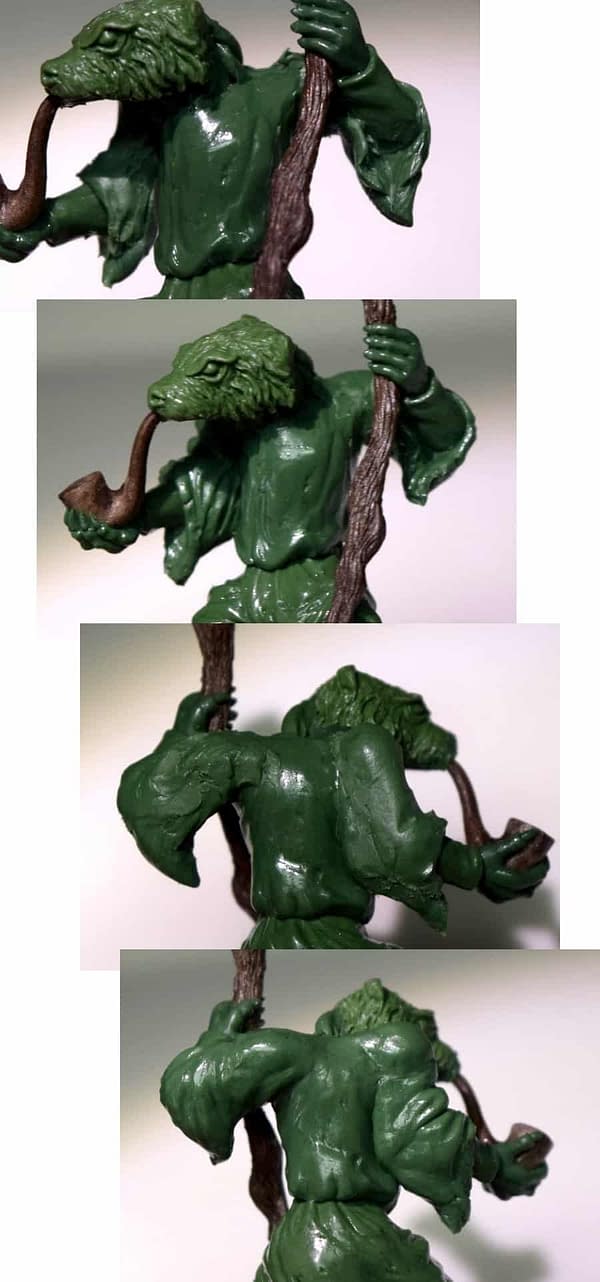 Seeing how Lovejoy created the pipe that the badger wizard is holding was a blast! I would have never thought about using wire held in a pin vice to sculpt on. The final sculpt on this badger hero is something else!
I get asked a lot of questions about war-games, especially from parents that want to introduce their kids to gaming. I think Burrows & Badgers would fit that bill swimmingly, and the figures look like they would be a great gateway to miniature painting, too.
If you're interested in Badgers and Burroughs, you can order it from your local game store, or directly from Osprey Games! We'll be exploring Burrows & Badgers in more detail soon, but first, I have a small regiment of mice that I need to paint.