Posted in: Games, Review, Video Games | Tagged: co op, game review, Klonk Games, Platformer, Shift Happens
---
'Shift Happens' When You're Having Fun With A Friend
DEVELOPER: Klonk Games
REVIEW PLATFORM: Steam
OTHER PLATFORMS: Xbox One, PS4
RELEASED: 2/22/17
On rare occasions, I get a platformer that requires a second person, and it's awesome to have someone else feel the same joy and frustration you do at the same time. A good portion of those games are coming from indie developers since a lot of the mainstream titles are focused on a single or multiplayer experience, so you get some awesome experiments out of companies who love playing around with their games. That's exactly what we got this week from Klonk Games with heir latest title, Shift Happens.
The game puts you in control of two blob-like creatures named Bismo and Plom, who were constructed in a factory among other creatures like them. One is colored blue and the other orange to sell them apart, but the two are separated by more than the color palate. Both of them can shift in size, making one of them a tiny and lightweight blob while the other becomes a bigger and heavier blob. Each player controls one of the blobs, or in single player mode, you can switch between the two for control. You'll use their size-changing abilities as well as some throwing, tossing and catching skills to make your way through the puzzle-driven level. If Shift Happens looks and sounds a bit like Portal, that's because it kinda is, especially in the first stages where you're wandering around a factory and use blocks to help activate things. The only thing missing is teleportation technology, which doesn't really exist as far as I could see. You rely a lot on teamwork to accomplish a small set of goals. The first is collecting small orange balls from start to finish, many of them hidden in caves or alcoves as you go. The second is picking up energy blocks that help power a specific machine, which we won't spoil. You have a three-star rating for each level and a bonus star for beating it in a certain amount of time. Every area has a different objective at the end of all these mazes, which you'll need to complete in order for the game to progress. You don't need to be perfect on every level, but it helps. The keyboard controls are clunky for a two-player game but work fine for a single player. But hooking in a regular controller makes many of the levels easier to explore and actions faster to pull off. Switching between the two characters is what will throw you off the most if playing alone, as you'll need to set up something with one of them and then help execute it with the other. There are moments in the game where this mechanic gets frustrating because the timing of the controls is frequently off. For example, the bigger player can catch the smaller one in the air when they jump, which works pretty well with two players, but a single player has to time the jump just right or they fail. I kid you not, I died 30 times on a single jump over acid because the two characters could not sync up. The level designs get to be a lot more fun after you leave the factory because you've learned all the lessons you can and now it's putting your skills to the test. But after a while, you're going to realize you need a friend because there are just some things you can't do alone in this game without massive amounts of failure. I'm all for having a challenge and completing a level on my own, but if you're forced to wait for someone else to come play the game because I can't make one trick shot by yourself, it doesn't take long for someone to lose interest. The graphics and the music hold up nicely. There's no degradation as you move about the level, the only issue you may encounter is that the screen only allows a certain amount of room and a character will die if you go out of view for too long. The game is purposefully designed to keep you next to each other for the entire journey, or at least relatively close enough to take care of business without exploring a ton of your surroundings. Overall, Shift Happens is pretty fun, but it does have the slight stigma of looking like a clone of Portal. The games aren't the same, but the visuals show the influence down to having a blue and orange character. The levels are fun but sometimes the middle ground between being super hard and way too easy gets lost. It's definitely an awesome game for two players as you'll find yourselves arguing between deaths about who should do what, and it's a challenge for anyone playing solo who can't get a friend to dive in immediately. I recommend at least trying it out.
---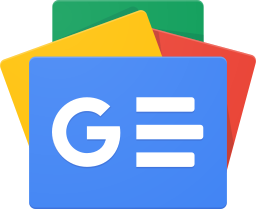 Stay up-to-date and support the site by following Bleeding Cool on Google News today!