We're live in Montreal for the Six Invitational 2019, where the best of the best will fight for the grand prize and a trophy shaped like a hammer. The fourth and final match of the quarterfinals last night has Evil Geniuses Evil Geniuses squaring off against Team Reciprocity.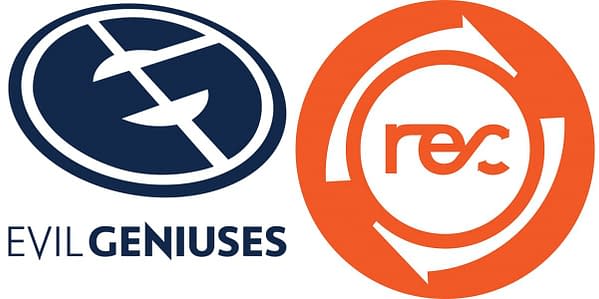 Round one started us off on Bank as both teams scored attacker wins to make it an even 1-1. EG went on a five-game tear through the level to bring their score to 6-1 early on and looked to basically dominate the rest of the way. Reciprocity fired back with a strong defense victory to bring it to 2-6, but it wasn't enough as EG was able to trounce their way through and pick up the 7-2 victory and go up 1-0. This round, while exciting at times, felt like EG was putting on a clinic on how to own this map.
It was off to the Villa for the second round, starting off much as we did the first time with both teams feeling each other out for the 1-1 tie on defense. In a bit of a reversal, Reciprocity went up 2 games after a successful defense and attack round, showing that there was life in the team despite the first round. EG went up one to make it 2-3 to show they weren't about to get the same treatment as they showed before. EG then went on another quick tear for two rounds with some close calls to make it 4-3 in their favor. Both teams traded off successful attack runs to make it 5-4, still in EG's favor, but then Reciprocity came in hot and dominated the 10th game for a 5-5 tie. Reciprocity was done playing defense and shattered EG's chances the next two games to take the 7-5 victory and tie the series up 1-1.
We visited the Coastline for round three, and we again start with a 1-1 tradeoff at the beginning as both teams getting a sense of how the other plays on the map. Reciprocity too the lead early on the first time in this run to make it 3-1 in their favor after pushing hard on an attack and surviving a defense round by the skin of their teeth. EG responded by getting a victory on defense to make it 2-3, then rolled over them in an attack to even it up 3-3. Reciprocity responded unkindly with a 5-v-1 situation and took the lead back 4-3, but EG came back with a hard-fought defense to even it back up 4-4. Reciprocity cam back with another dominating game with a 4-1 advantage for the 5-4 lead. A clutch victory on attack brought Reciprocity up 6-4, and one last 1-v-1 play on defense brought Reciprocity the 7-5 win, eliminating one of the most dominant teams in the league down.
WINNER: Team Reciprocity (2-1)
Enjoyed this article? Share it!