We're back for day two of the Six Invitational 2019 as we're seeing several new names make their way through the tournament brackets in Montreal. We kick things off with two teams who haven't been to the semifinals before as we watch the Japanese team of PET Nora-Rengo face-off against the Russian group of Team Empire, with two of the best logos you'll see this tournament.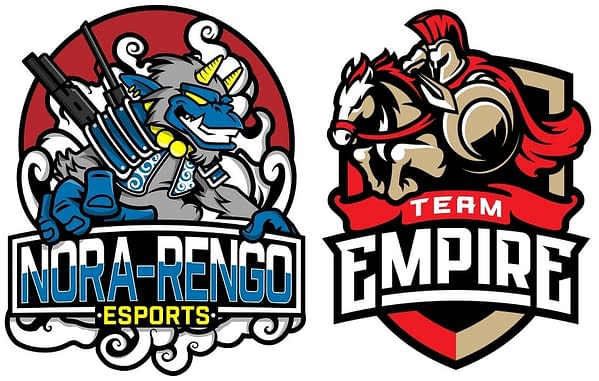 We kicked things off in the Consulate as both teams traded defense victories to start with a 1-1 tie as they feel each other out. Immediately after, PNR went up four games to make it 5-1, including a game where they took out the defuser sitting in a corner where Empire had no shot. Empire came back for a win on defense to make it a 2-5 battle, but PNR came back with a defense win of their own to make it 6-2 and a shot at the game point. Empire wasn't going away quietly as they snagged a defensive win to make it 3-6 in a very close matchup that could have gone either way, and started making things interesting again with another attack win to make it 4-6. But PNR came in an finally shut them down for the 7-4 victory and going up 1-0 in the series.
Round two took us back to Bank, which is where Empire started to turn things around. The team went up a quick but painful 3-0 as they had to earn every inch of those victories. The went up 4-0 in what felt like a steamrolled win and the downfall of PNR this round. PNR Fired back for a quick defensive win but failed to capitalize on it as they were shot down next round for Empire to go up 5-1. PNR came back with another attack win for a 2-5 score, but Empire responded with an attack win of their own for the 6-2 lead. Empire finally put the round out of its misery as they scored their last win on an attack for the 7-2 victory, tying the series up 1-1.
Entering round three on the Coastline, Empire picked up immediately where they left off and scored two quick victories on both attack and defense. PNR didn't go out that quickly, however, fighting back on defense for a 1-2 score, followed by a successful attack to even it up 2-2. Event PNR was surprised they got that win and celebrated. Empire came back with an attacking victory of their own to go up 3-2, then capitalized on it with a strong defense win that was nearly a slaughter to go up 4-2. PNR didn't go quietly into the night as they took a defense win to make it 3-4, but Empire responded with a defense win of their own to make it 5-3. Empire took another attack victory that made the round look easy to go up 6-3, and you could feel the life bleed out of the room at that point as the crowd was definitely in the corner of PNR. They could sense the end was near and they were not happy about it. PNR fought back on a valiant attack win to make it 4-6, but it was all for naught as Empire pulled out a close victory at the end for the 7-4 win, ending the series 2-1. They will officially move onto the finals tomorrow.
WINNER: Team Empire (2-1)
Enjoyed this article? Share it!