Sleight Of Hand: Dominion Is Coming In Q1 2023
The brand new CCG-type turn-based card game Sleight Of Hand: Dominion will be coming to PC sometime in Q1 2023.
---
Indie developer and publisher Evil Bunneh announced this week that their new game Sleight Of Hand: Dominion will be coming sometime in Q1 2023. The game looks and feels a lot like many of the collectible card games you've seen from other companies, but with a different approach to the concept, as you'll literally be using them on a map to rage war against other factions as you make your way across the land. Hearthstone looks to be the closest resemblance to the gameplay and mechanics we can pin down, only instead of doing battle against one singular opponent, you'll be treating it as if you're commanding an army. While we don't have a proper release date for it beyond the idea we'll see it before the end of March, we do have a trailer for you to check out and more info on the game below.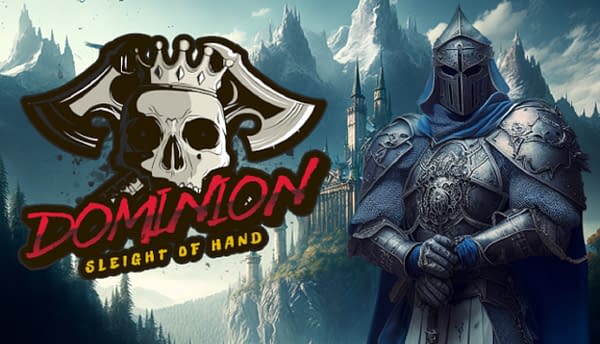 "A realm torn apart by war, with dynasties struggling for control. Raise your banner and muster your army. Lead your troops to combat your enemies on the battlefield in this epic card game. Play your hand right and claim your spoils of war. Sleigh of Hand: Dominion is a CCG-type turn-based card game suitable for both veterans of the genre and newcomers alike. The game offers a casual and relaxing gameplay experience in PVE game mode, as well as challenging and exciting PVP matches in online multiplayer. An immersive gameplay experience is powered by amazing card graphics and soundtracks. With over 80 different cards to crush your opponents with. Brutal warriors, cunning rogues, fearsome mages, and a variety of support units will join you on the battlefield. Pick your leader and gain access to their unique deck of cards."
Casual and Challenging gameplay

Amazing card graphics

Over 80 unique cards

PVE and PVP game modes

Online Multiplayer

Immersive gameplay experience

Steam achievements