Some cool news this week from Sonal Snail Games as the company revealed that their RPG Smoke and Sacrifice will be coming to the Nintendo Switch as well as PC on May 31st, with PS4 and Xbox One versions to come down the road. The game is a hand-drawn survival RPG that looks absolutely beautiful, as you can see from the announcement trailer below. The game is going to go for $25 when it releases in about four weeks, but until then, please enjoy the trailer along with a formal description of the game.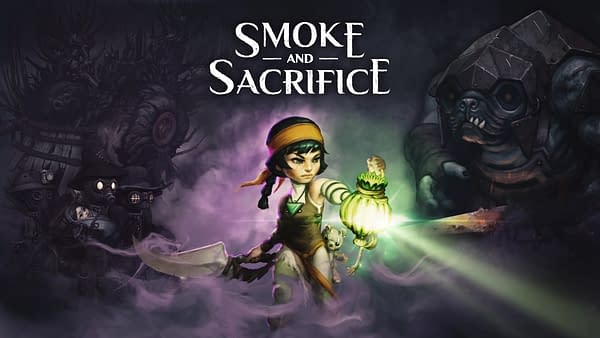 Sachi's home is the one tiny patch of fertile land which remains in an icy wasteland of a world. Her farming community thrives thanks to their devotion to the blazing Sun Tree, which replaces the lost light of the failed sun. After sacrificing her firstborn child to the Sun Tree, Sachi discovers a darker secret beneath the aura of priestly benevolence. Will she discover the truth hidden in the secret underworld, or perish in its swirling, deadly smoke? With the odds stacked against her, strange creatures challenging her every step, and the ever-looming smoke waiting to steal life and memory, will Sachi ever discover the truth of what happened to her son?
Enjoyed this article? Share it!