Today, Sony revealed via the PlayStation Blog their full lineup and plans for the Game Developers Conferences taking place at the end of the month, including all of their panels and the full list of games on hand. The games on display at their kiosks will be Ni no Kuni II: Revenant Kingdom, Monster Hunter: World, Gran Turismo Sport, Shadow Of The Colossus, Donut County, The Swords of Ditto, Guacamelee! 2, Moss, and Bravo Team. Check out the panels below if you feel like attending, the main one that caught our eye Player Engagement in VR Cinematics, seeing as how there's little to do during cutscenes, we're curious what their thoughts and approaches will be to the subject.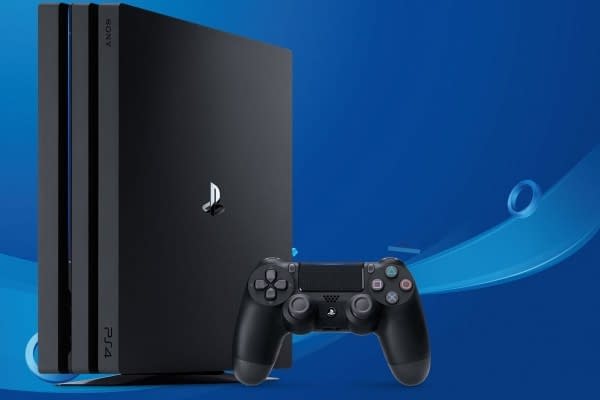 The Magic Behind 'Joshua Bell VR': Immersive Video with Positional Tracking

Speaker: Ian Bickerstaff (Director of Immersive Video Technology, Sony Interactive Entertainment Europe)
Location: Room 24, North Hall
Date: Monday, March 19
Time: 1:20pm – 1:50pm
Pass Type: All Access, VRDC@GDC Add On
Topic: Entertainment VR/AR
Format: Session
Synopsis: Many VR videos offer the ability to look around in all directions, but are unable to respond to the subtle changes in the viewer's position; they only present the view from one single point in space. This presentation tells the story of how the 'Joshua Bell VR Experience' was adapted to overcome this limitation for PlayStation VR, creating the illusion of full volumetric video without the complexity normally associated with the technique. It then shows how this technology can now be used to enhance a wide range of other VR content.

Player Engagement in VR Cinematics

Speaker: Gabor Soos (Cinematic Animation Lead, Sony London Studio)
Location: Room 3005, West Hall
Date: Thursday, March 22
Time: 3:00pm – 3:30pm
Pass Type: All Access, GDC Conference + Summits, GDC Conference
Topic: Visual Arts
Format: Session
Synopsis: Cinematic cut-scenes in traditional games can feel disruptive at times, pulling players out of the experience. In the medium of VR, disrupting player engagement can lead to a total break of immersion. On the other hand, distract the audience too much from the narrative and they'll miss the point of the scene. In this session, Gabor Soos will lead you through PlayStation VR's production examples on how Sony London Studio attempted to strike a balance between player engagement and cinematic cut-scenes.

Click here for the full list of PlayStation-related talks!

Sponsored Sessions

Production Pipelines for HDR and Wide Color Assets

Date: Thursday 22nd March
Time: 10:00am- 11:00am
Location: Room 3009, West Hall

Fraud in Gaming – Disrupting the Bad in the Good

Date: Wednesday 21st March
Time: 2:00pm-3:00pm
Location: Room 3009, West Hall

PlayStation Visual Arts Service Group: YES! We Did That!

Date: Thursday 22nd March
Time: 2:00pm 2:30pm
Location: Career Theater, North Hall

Final Final Version 02: Adventures in Creative Collaboration (Presented by Sony Interactive Entertainment America)

Date: Friday, March 23rd
Time: 11:30am – 12:00pm
Location: Career Theater, North Hall
Enjoyed this article? Share it!