SpellForce: Conquest Of Eo Will Come Out In Early February
THQ Nordic revealed that SpellForce: Conquest Of Eo is headed to PC in a few weeks as it comes out this February.
---
THQ Nordic has finally put a release date on SpellForce: Conquest Of Eo, as the game will be published the first week of February. Developed by Owned By Gravity, the game will have you choosing from a variety of schools of magic at the beginning of the campaign, as you will use those powers to explore and battle through a procedurally populated world. You'll take on different types of opponents and adversaries as you grow your powers and become one of the most powerful magic users around. Enjoy the info and latest trailer below, as the game will be released for PC on February 2nd, 2023.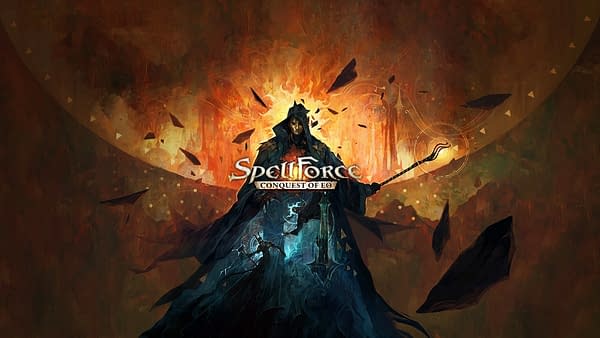 "SpellForce: Conquest of Eo offers a unique and engaging gameplay experience by combining elements of 4X strategy games, RPGs, and turn-based tactical combat. The mobile base of operations – your mage's tower – and depleting resources keep players constantly moving, preventing the stagnation that can occur in the late-game of other 4X games. Instead, the game focuses on the thrill of discovery and danger of early gameplay, while also allowing for research and experimentation to improve units as they level up and acquire new equipment and abilities. With a wealth of procedurally generated adventures and RPG elements, SpellForce: Conquest of Eo transforms the classic RTS-RPG mix into a turn-based 4X RPG experience that is sure to keep players engaged."
The perfect blend of turn-based strategy with light 4x elements, short, intense turn-based tactic battles, and RPG.
Recruit individual heroes to lead your troops, each with their personal quest.
Discover new adventures with each procedurally generated campaign.
Build up your tower and construct new rooms to determine your wizard's path.
Each of the main opponents is randomly chosen and has its own strategy and agenda.
Make the living interactive grimoire reveal new secrets and spells to you.
Craft anything from magical runes and artifacts to undead minions and take a stand against your enemies.
The fame system determines your relation to factions, cities, and competing wizards.