Square Enix Confirms Marvel's Avengers For PS5 & Xbox Series X
Some cool news for next-gen console buyers as Square Enix and Crystal Dynamics have confirmed Marvel's Avengers will be on both systems. It's been a minute since we heard the game would be pushed back to September 4th on PC, PS4, and Xbox One. But not only do we know the game will drop on next-gen consoles during the holidays to coincide with their release, but we're going to be finding out more about the game in a couple of days. On June 24th, the devs will be holding a livestream event at 10am PDT on their website to show off more content, which will include more info on the game, co-op, and brand new gameplay content. Until then, we have more info below about the PS5 and Xbox Series X editions that will be on the way later this year.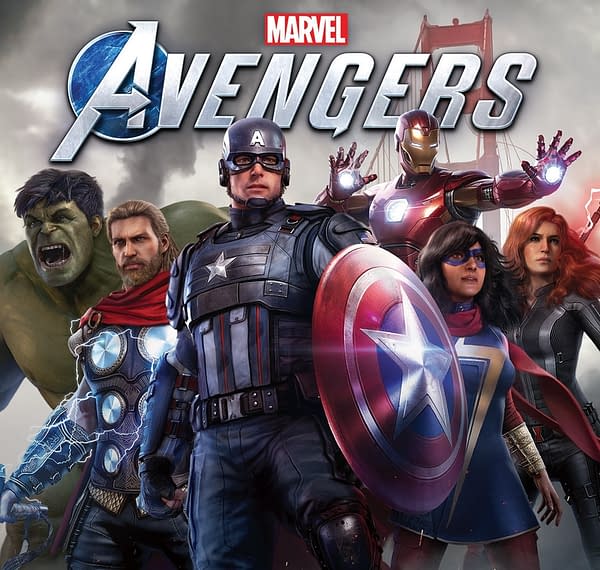 Players who own the current-gen version of the game will be able to upgrade to the next-gen version at no additional cost, regardless if players are moving from PlayStation 4 to PlayStation 5 or Xbox One to Xbox Series X. Those moving their saves to next-gen will transfer their player profiles and progression so they can pick up right where they left off. In addition, cross-gen play will be supported so PS5 players will be able to play with their friends on PS4™ and Xbox Series X players will be connected with their friends on Xbox One.

Featuring extremely fast load times, boosted resolution and fidelity, improved texturing and armor destruction, ray tracing, and more – Marvel's Avengers will look and play great on next-gen systems. The PlayStation®5 experience will be seamless and dynamic, fully utilizing the ultra-high speed SSD, the PS5 DualSense advanced haptics, and immersive spatial audio. To fully customize their visual experience, PS5 will also provide players with their choice of Enhanced Graphics Mode or High Framerate mode.