Stardew Valley's Creator Gives an Update on Multiplayer
A cool update was added to Stardew Valley's website last week by creator and developer Eric "ConcernedApe" Barone, as he gave fans a few notes about the addition of multiplayer to the game. Below is a snippet from the recent post about the 1.3 update they're currently working on, along with a photo below that shows part of the work that's been done between Barone and Tom Coxon (from publisher Chucklefish) to intergrade multiplayer into the farm so you don't have to do everything alone.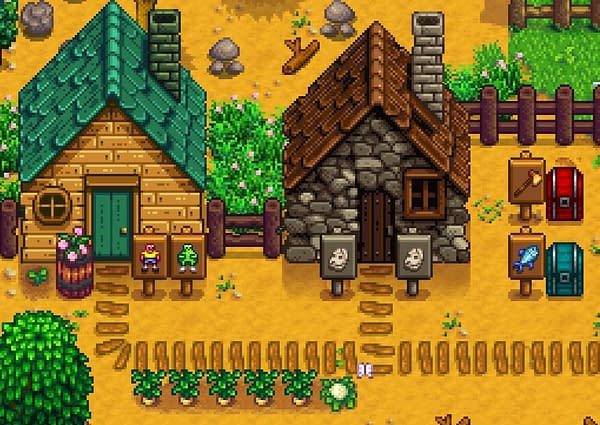 Work on the new features is done, and we've sent all the new text off to be translated into the different languages. Meanwhile, we are working on bug fixes. Once we've received the translated text and integrated it back into the game, we'll begin a serious QA phase involving thorough testing of all new features in both multiplayer and single player contexts. When that is finished, the update should be ready for a public beta. I am still shooting for a spring release for the beta.

When the beta gets closer to launch, I'll fill you guys in on more specifics as to how multiplayer will work, as well as a more complete list of the new features in the update.