Paizo released new information today on a fresh adventure path for Starfinder's Signal of Screams series, this one titled The Diaspora Strain. This new adventure is for people with character Level 7 and higher, as you're basically running a horror campaign in the middle of a space resort turned hellscape as everyone on the resort is either dead or insane. Every kind of alien horror you can imagine is basically waiting for you and your team to come and find, with the only options being to purge it or die trying. Here's a little more info on the story from Paizo's Chris S. Sims.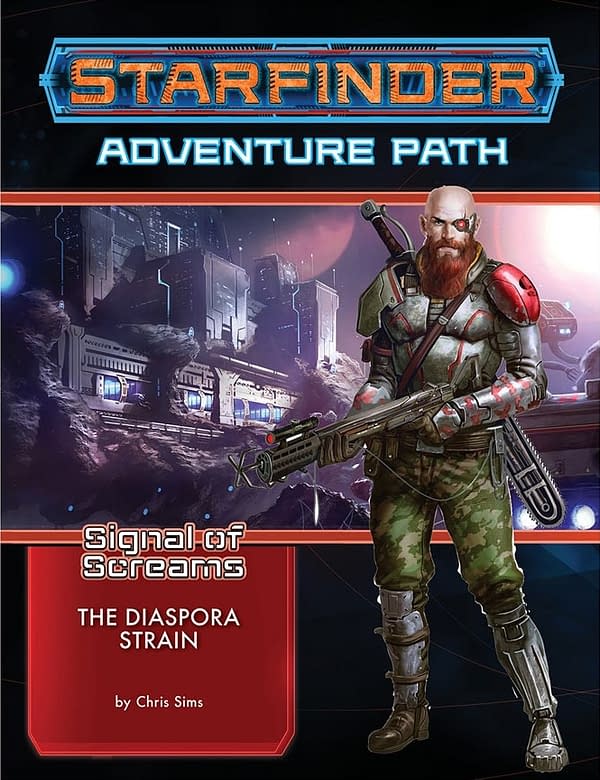 "Horror relies on turning the normal into the threatening. The expected becomes terrifyingly other. This adventure takes that idea and runs with it, tapping into the id of the Starfinder galaxy while paying homage to other great horror stories, such as Alien, Oculus, Poltergeist, The Shining, and more. Heroes in this adventure will find their senses turned against them. They won't know what's real. And that means their reactions to what they sense will also be untrustworthy. They won't be able to solve a lot of their problems by shooting first, turning even the action-hero norm of Starfinder on its head. Horror also isn't about winning. Therefore, my hope is that players not only enjoy this disturbing journey, but also reach the conclusion with a sense of relief, grateful to have survived," said Paizo Developer Chris S. Sims.
The first volume of this new adventure is available for purchase for $23 in hardback or $16 as a PDF. We hope to get ourselves a copy and let you know how it plays. In the meantime, enjoy the trailer they created to go with it.
x
Enjoyed this article? Share it!