Steam Database May Have Leaked Several Mortal Kombat 11 Characters
People are looking high and low for clues to the full Mortal Kombat 11 roster, and if the rumors are true, Steam may have just given several up. Steam Database posted a ton of content this week revolving around MK11 content datamined from the platform's coding. The content, in particular, revolves around the achievement list. While the achievements themselves are pretty standard, there is a set of them that stand out, for performing two different fatalities with characters. The code all says "TROPHY_ID_PERFORM_2_DIFFERENT_FATALITIES_WITH" followed by a three-letter reference to the character. You can figure certain ones out like SON would be Sonya Blade or RAI would be Raiden. But a list was compiled on a couple different sites of all the names that don't match characters revealed yet.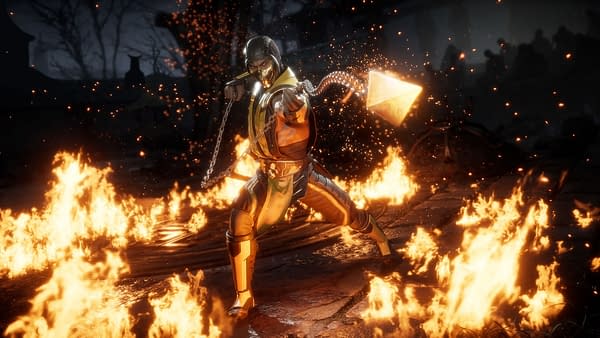 CAS
CET
ERR
FRO
JAC
JAD
KOL
KOT
KUN
LIU
TER
While we are venturing into spoiler territory with this, we'd rather let you do the detective work and guess who these might belong to rather than just posing theories. Trust me, I have my own about most of them. However, there are only 20 names on this list, and the roster screen we've seen shows there are at least 25 slots with room for more to be added if NetherRealm Studios desires. So more on the way and some who haven't been added to this trophy list yet. Who do you believe these names represent in Mortal Kombat 11?