Story Of Seasons: Friends Of Mineral Town Gets A New Trailer
Story Of Seasons: Friends Of Mineral Town got a new trailer today during the PC Gaming Show before its released by XSEED Games. As we've mentioned in previous articles, this game was originally released in the west under the Harvest Moon franchise, but now that they're no longer work with the publisher for that title, we're getting this updated version of a 2003 classic farming title. Everything that you experienced in the previous incarnation is here for you to play around with and explore, along with a few new additions that will keep you on your toes. Those who played the old game will enjoy the nostalgia and the vibes the game will give you building up your farm. While new players will get the original experience in a brand new look. You can check out the latest trailer below along with more info on the game as it will be released on July 14th, 2020.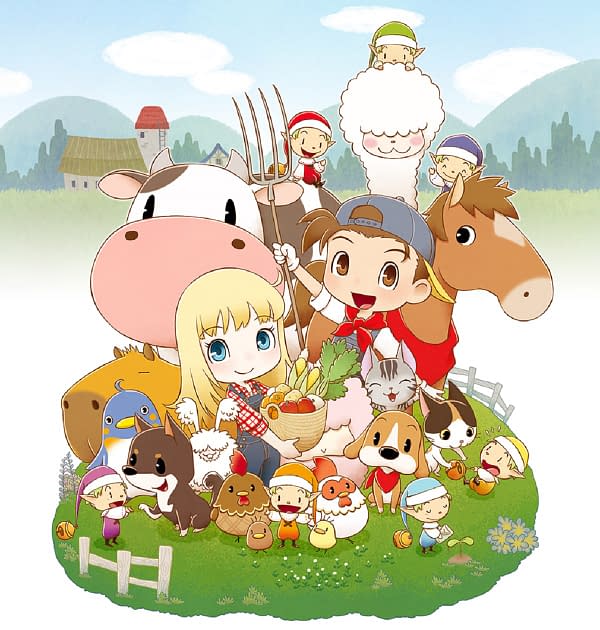 Story Of Seasons: Friends Of Mineral Town is a long-awaited return to one of the most beloved entries in the original farm/life simulation franchise, known in Japan as Bokujo Monogatari. Originally released for the Nintendo Game Boy Advance in 2003, Story Of Seasons: Friends Of Mineral Town is the first mainline title to be released in the series for the Nintendo Switch and Windows PC platforms and will launch with an abundance of new content. In this complete remake, veterans will be able to enjoy a return to a wonderful world with updated systems and character designs along with a completely new translation. Newcomers to the series will discover the compelling farming gameplay and complex characters that made this series the standard in the genre.