One of the few games on my list that really had me excited after I booked it was some time with Techland's Dying Light: Bad Blood. The company had it set up to throw in twelve players at a time for a couple of matches, which we gladly jumped in on. If you haven't read or seen much about this, it's basically Dying Light's answer to battle royale with their own twist. You and eleven others are dropped into a zone where you must collect certain items and make it back to the chopper in one piece. Not only are you fighting off each other, you're trying to stay alive from the zombies who surround you.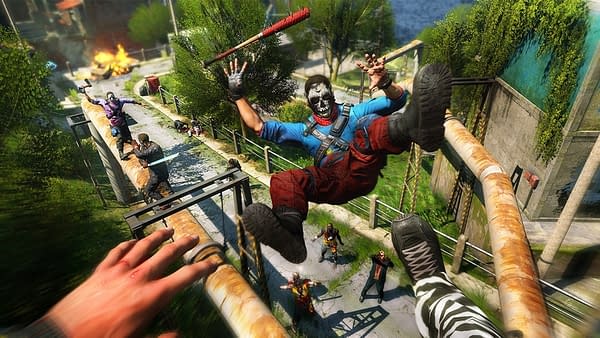 Our first match was okay as we made it to 5th place before finally falling to our wounds and being taken out with a pipe. Our second run did a hell of a lot better as we made it to 2nd place, but just missed the chopper as someone else beat us to it. Dying Light: Bad Blood is due out sometime in the fall, we're hoping by the end of September, but we weren't given a date at all by the developers. Fingers crossed it's in a couple weeks.
Enjoyed this article? Share it!