Tabletop games have been doing phenomenal business on Kickstarter, according to online consultant ICO Partners. Tabletop projects generated over $165 million on the crowd-sourcing giant in 2018 alone, and make up close to a third of the total revenue raised on the site. According to ICO, Tabletop games had seen a 20% increase in funding during 2018 alone, adding $165.3 million to game company's coffers.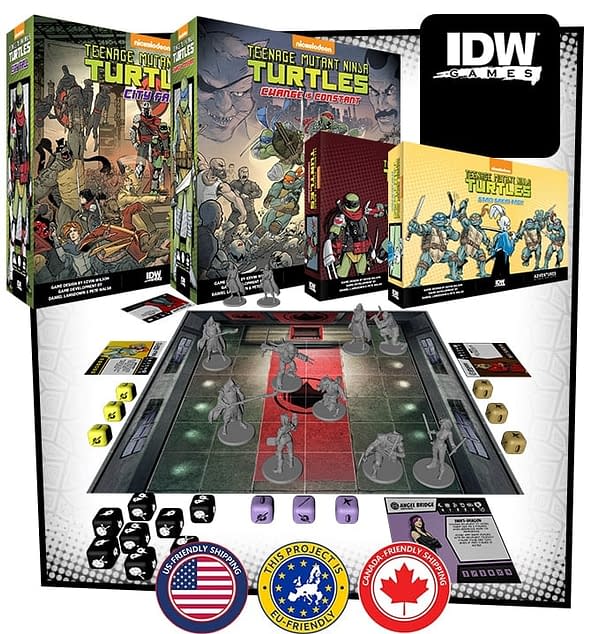 Take the Teenage Mutant Ninja Turtles Adventures: City Fall game, for instance. The campaign for the game went live on Kickstarter on January 15th, 2019, the same day as this writing. Within several hours, the game had already reached it's $2o0,000 funding goal, and was well on it's way to unlocking the second of many stretch goals.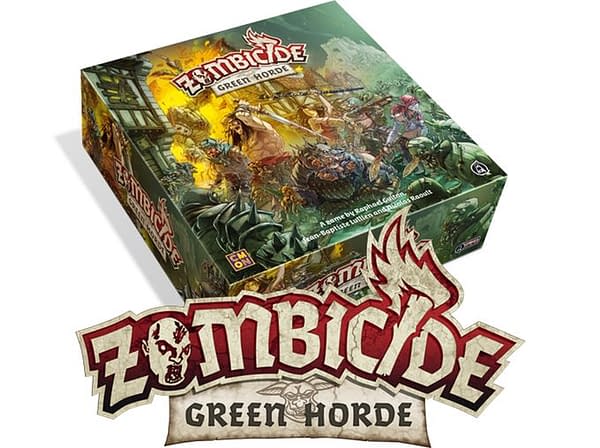 Late in 2018, Pinnacle Entertainment Group successfully launched and funded the newest edition of their Savage Worlds role-playing game, raising $500,000 more than their initial funding goal. In 2017, CMON raised over five million dollars to fund their Zombicide: Green Horde expansion. Both of these games offered exceptional stretch goals to entice backers into bigger pledges, and game enthusiasts, by and large, have been getting more than their money's worth for their support; the $120 pledge level for Green Horde included dozens of extra miniatures and supplemental material.

Another successful CMON game on Kickstarter was A Song of Ice and Fire, based on the best selling books by George R.R. Martin. CMON offered enticing stretch goals that would not be offered in stores, such as a humongous replica of the Iron Throne of Westeros, and alternate sculpts of the heroes from the core boxed set. A Song of Ice and Fire raised $1,690,466 during its funding period, and CMON was able to use that money to produce the game and several expansions afterward.
That's all great news for game developers, too. With all of the funds going directly to the companies after Kickstarter takes their cut, the entirety of the funding can be dedicated to bringing the game to fruition. Art, production, tooling, and packaging costs are incredibly expensive and having the game already sold means that the game company isn't stuck waiting to see if they have a hit on their hands or not. And in some cases, a successful Kickstarter campaign generates so much word of mouth that they literally advertise the product on their own.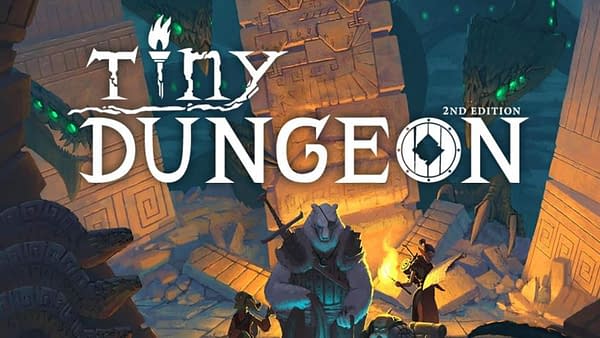 This is also great news for indy developers, too. Gallant Knight Games, which produces a range of rules-light role-playing games, was able to fund the second edition of their Tiny Dungeon rule book with over $60,000 raise from 1,661 backers. Being able to know your target costs before you even go into production is a huge win for both large and small companies, and Kickstarter has been hugely instrumental in the resurgence of tabletop gaming's popularity.
Sadly, this method of funding isn't ideal for everyone. Some companies fail at producing a finished product, which can alienate potential backers for other projects. Several small companies have gone out of business, unable to adapt to the changes in the gaming industry's development cycle. Running a successful Kickstarter campaign is a full-time job, and devoting that kind of energy to maintaining a campaign can be more than some small companies can handle.
Perhaps the biggest challenge has been felt by brick and mortar game stores. Up until Kickstarter's debut in 2011, game stores could count on new releases generating huge revenue, especially for anticipated titles. Now, physical releases of Kickstarter backed new releases take up space on store shelves for months, since most of the players interested in the game already got theirs, plus all those nifty stretch goals, weeks or months before the game was released to stores. Expansions tend to sell better, but the initial sales spike from new releases is all but gone.
Some game companies have become aware of this issue, and have special retailer only tiers that allow store owners to order the game, and all of the stretch goals, during the fundraising campaign. Sadly, this is far from universal, and not always the easiest system to navigate.
Is there an easy solution? Not likely. Game companies will continue to fund their games through Kickstarter, and people will continue to back them as long as the developers make that system so enticing, and who can blame either party? Kickstarter allows developers the startup revenue and brand awareness to get a game off the ground, and backers get some cool swag for their excitement and support. It's part and parcel of the digital evolution of the gaming business.
Progress, in any form, brings its own inherent set of challenges; hopefully, this new era of excitement surrounding games can continue to flourish without too much collateral damage.
Enjoyed this article? Share it!