Tabletop Games Thrived Through Kickstarter in 2019
Kickstarter appears to be the present and the future of tabletop gaming.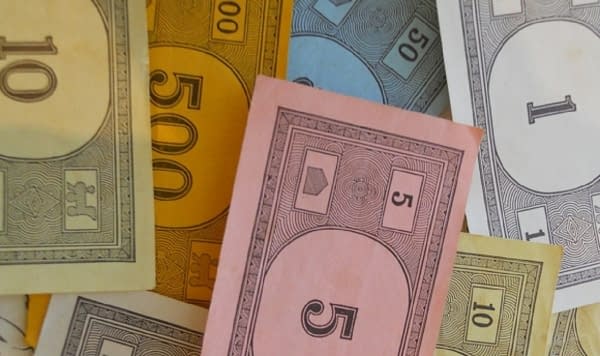 According to data released by Kickstarter themselves not even a week ago, they funded $208 million-plus dollars worth of games last year, more than any year before it, continuing an upward trend of games companies both commercial and indie alike coming to the site for funding.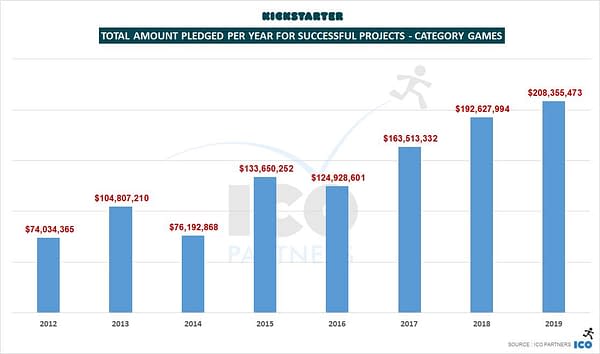 Given the graph above, it's clear that games have been doing steadily better and better as a crowd-funded industry through Kickstarter. Additionally, 2019 marks the first year in the past decade where more games have gotten funded through the website than have not been funded.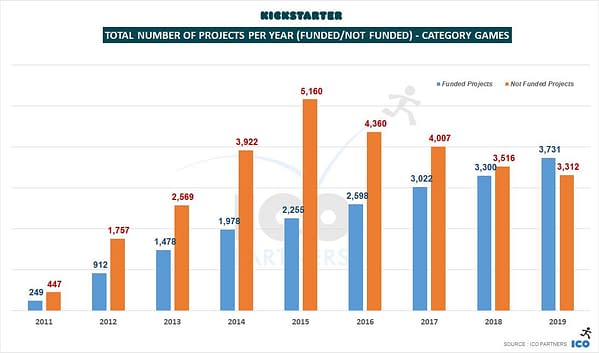 This sort of upswing is a rather prolific turning point for the industry and while it isn't a guarantee (in this industry, honestly, what is?), we can hope that this upswing continues for aspiring game designers and developers.
At any rate, the big thing that may have specifically pushed games on Kickstarter to do as well as they have is tabletop gaming.
Of the $208 million-plus pledged last year, over $176 million of it was pledged specifically for tabletop gaming ventures. Forget what other sites say about "over half the amount" – $176 million is just under seven-eighths of that amount!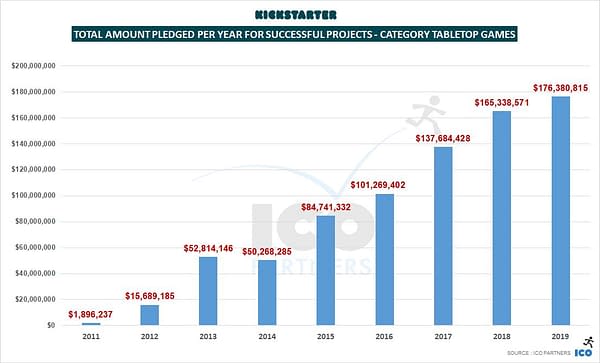 Furthermore, it's pretty massive to see that, when it comes to projects being funded, rmore than two-thirds of the tabletop gaming projects looking for funds through Kickstarter in the past year were actually funded!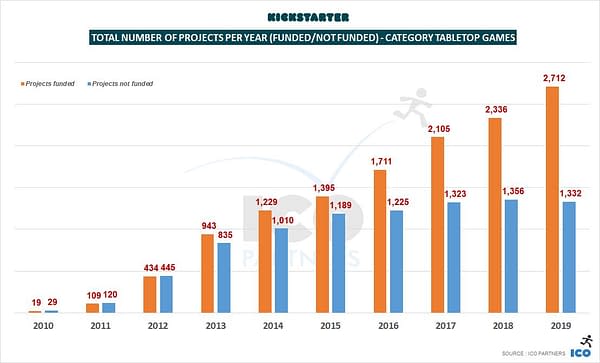 This particular chart shown above doesn't state that this is the first year where funded tabletop games have overtaken the unfunded ones – that happened in 2013 – but the fact that funded games make up over double the amount that unfunded games do on this chart is amazing. And even if 2020 isn't as successful of a year for tabletop gaming, it is still likely to be a good year.
What are your thoughts on this development? Did you back any Kickstarter projects last year? Were any tabletop gaming-related? Let us know!