"Dungeons & Dragons": Joe Manganiello Credits "Stranger Things" Helping Loosen Stigma for Game
Actor Joe Manganiello (Justice League, True Blood) is well aware of the culture and misunderstood nature of the tabletop role-playing game Dungeons & Dragons (D&D) and believes the popularity of the Netflix television show Stranger Things allowed for greater acceptance among the public. Manganiello spoke to Comicbook.com about how the series set in the '80s helped audiences come around. "I think Stranger Things hitting the zeitgeist the way that it did, becoming as popular as it did in mainstream culture so that the mainstream was asking those questions, 'Well what is that and what are those kids doing?' Oh, is that Dungeons & Dragons? How do you do that? What is that?' And so I think that really helped, and then I think the other side of it is I think when people see that maybe people that they didn't think played, openly saying that they did, I think that just eradicates the stigma."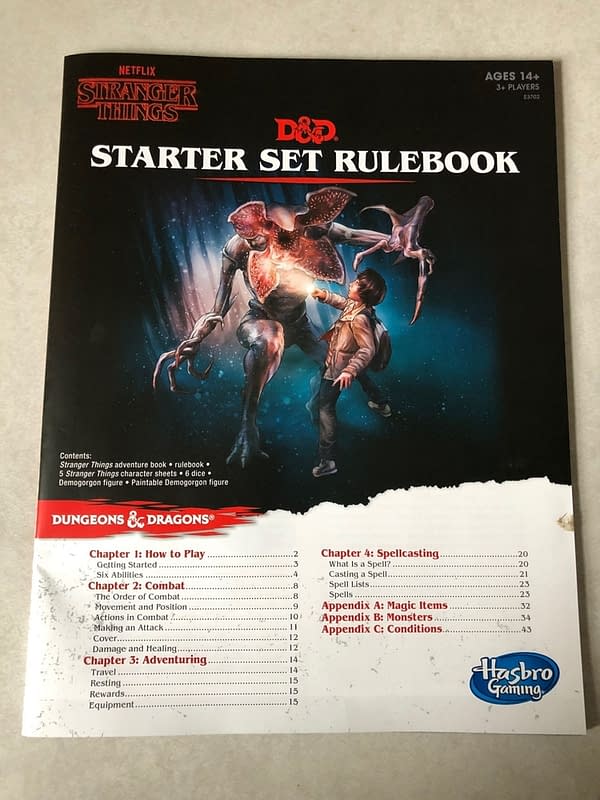 Created by the Duffer Brothers, the series' protagonists Dustin (Gaten Matarazzo, Will (Noah Schnapp), and Lucas (Caleb McLaughlin) typically bonded over D&D with Mike (Finn Wolfhard) operating as a dungeon master. The monsters featured in the series with the Demogorgon and the mind flayer are ones included the game created by Gary Gygax.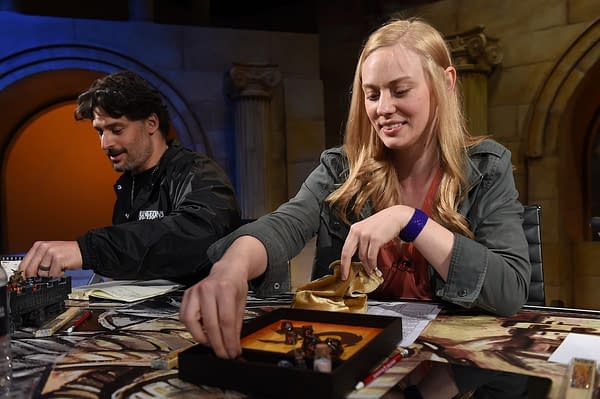 Manganiello talked about his love for the game on The Late Show with Stephen Colbert, streamed sessions with his colleagues like Daredevil's Deborah Ann Woll, and even appeared on the final season of The Big Bang Theory as himself. He admits he's now finding executives and others within the industry approaching him and the fond memories the show evokes of their own dice-rolling experiences growing up.
"Nowadays I'll go to studio meetings with executives and I'll walk in and we're there to talk about some project and they'll close the door and then make sure it's locked and they'll come over and say, 'So I used to play Dungeons & Dragons when I was a kid. 'Do you think I could come over?' It's like people are coming out to me in secret, but I think it's fun because when I was a kid, if you said you played, you were opening up the door to scrutiny that maybe you did not want to invite in, that you were maybe gonna get into a fight on the playground. I definitely stood up for kids that played. I definitely stood up for myself. There were fights that I got in, arguments that I got into over it because it had this weird stigma and I'm glad to see that that's been lifted and I'm glad, I'm happy to think that I had something to do with it."
Manganiello's created an original character for Baldur's Gate: Descent Into Avernus campaign for D&D Fifth Edition scheduled for release on September 17th.