Team Liquid Partners With Marvel Over New Avengers Merch
The latest candidate for oddball merchandise collaborations comes to us from Team Liquid who have partnered with Marvel for some Avengers gear. The company released the video below announcing that they had partnered with the publisher to create a special set of jerseys and gear that mix designs from the MCU versions of The Avengers with their own branding and jersey designs to give them an esports feel. There are three specific designs at $84-89 of Iron Man, Captain America, and the uniform from Avengers: Endgame, plus a fourth shirt for $32 that is simply the Team Liquid logo mixed with the Marvel one. You can order them from their official gear website here.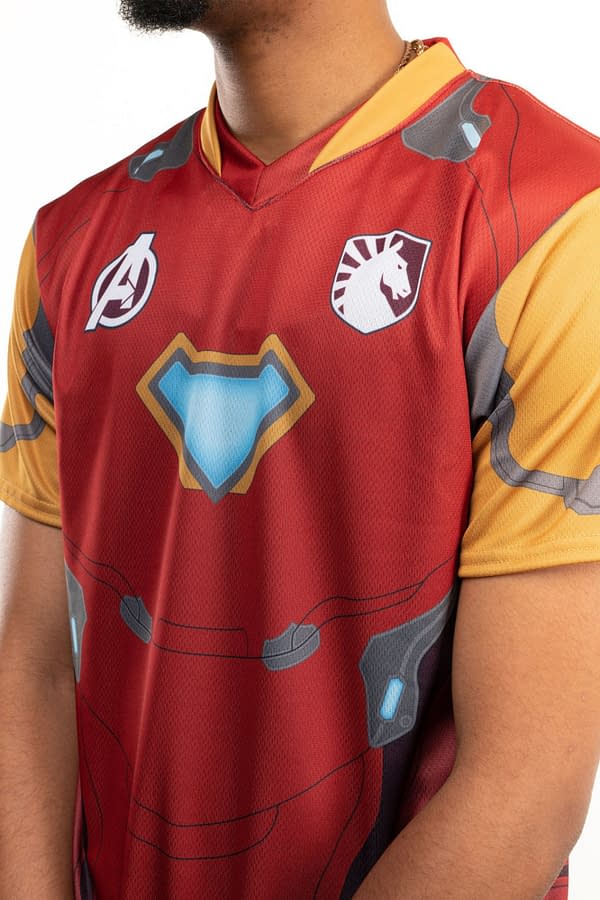 But the big question we have for these designs is… Who is this for? When you make jerseys for a team to be sold on the market, the idea is that you're selling gear for people to root for your team. But it's not like these are special alternate jerseys we're going to be seeing used by any of their teams or players out at tournaments. At least, not that we've been told, this simply looks like a straight-up marketing deal to sell some gear. And on the Marvel side of things, where exactly is Marvel going to market this beyond the team's website? While we're sure there are some people who are interested, this just feels like an excuse for everyone on Team Liquid to get their own specialized Marvel gear. But if you want it, it's there!