Team17 announced this week they've formed a new partnership with Bad Yolk Games to release their upcoming game Main Assembly. The Sweden-based studio introduced their freeform physics-driven construction game a short time ago, and now it looks like plans are in motion for a 2020 release. The game is being aimed for a Q2 2020 release onto Early Access, but no timetable for an official release date has been set. For now, we have a trailer and some info on the game for you to check out.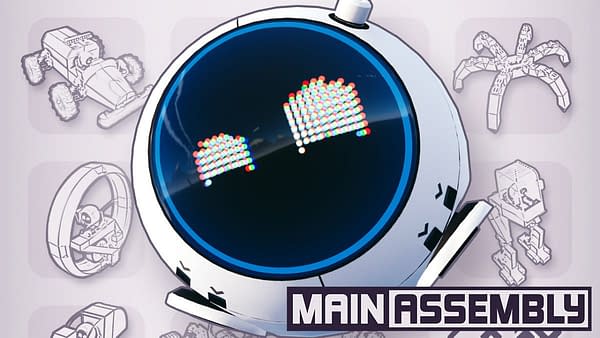 Build robots with revolutionary free-form crafting tools and control them through powerful visual programming. Overcome solo challenges or play with your friends in multiplayer. Featuring advanced physics like aerodynamics and robot destruction!

Freeform crafting: Construct any robot or contraption you can imagine – with no constraints!
Solo & multiplayer sandbox gameplay: Work individually or with others online; share your inventions and enjoy endless gameplay possibilities.
Power visual programming: Harness the power of Main Assembly's visual programming language to set up unique controls for creations, and even automate them.
Advanced physics: Experience aerodynamics and robot destruction; fly, drift, and destroy your creations.
Enjoyed this article? Share it!