"Tetris 99" WIll Be Getting A Second DLC Pack This Year
Those of you hoping for more content to come to Tetris 99, you're in luck as there will be a new DLC pack coming to the game sometime this year. Nintendo released information on their Japanese website confirming that there will be a second DLC pack coming to the game sometime in 2019. They honestly didn't give an official date, all the content says is "As a second additional content scheduled to be delivered by December 31, 2019, a new mode will be added to enjoy offline with friends and family."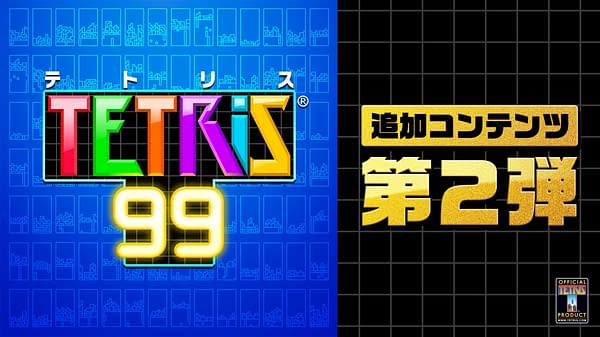 Tetris 99 has become one of Nintendo's most played online games since they launched the Nintendo Switch back in 2017. So it only makes sense the company would do everything in their power to make new content. What's surprising is that there's a couple of options they could probably easily add to the game that are in other online competitive modes that aren't here. With Tetris Royale on the way for mobile devices, and people asking that Tetris Effect do more with their community, it seems that all of the Tetris games are going to be in high demand.