Posted in: Card Games, Games, Pokémon TCG, Tabletop | Tagged: Crown Zenith, pokemon, pokemon cards, Pokemon TCG, shinx
---
The Cards Of Pokémon TCG: Crown Zenith Part 7: Shinx Line
Pokémon TCG: Crown Zenith went all in on the Shinx evolutionary line with six cards featuring Shinx, Luxio, and the final stage of Luxray.
---
The Sword & Shield era of the Pokémon TCG has come to an end. Three years of expansions dedicated to the region of Galar, with some love for Brilliant Diamond & Shining Pearl's revitalization of Sinnoh and Pokémon Legends: Arceus's introduction of the ancient region of Hisui, have led to this moment. Crown Zenith, a special set celebrating the Sword & Shield era, was released on January 20th, 2023. It was primarily an adaptation of Japan's VSTAR Universe set and also featured a collection of cards that were cut from other English-language sets and more. Like other special sets, including Champion's Path, Shining Fates, Celebrations, and Pokémon GO, Crown Zenith packs were found in specially branded products like Premium Collections and Elite Trainer Boxes rather than booster boxes. This set featured the Galarian Gallery subset, which introduced Illustration Rares and Special Illustration Rares, originally called "Art Rares," to the hobby, which set the standard for the following Sword & Shield era, which used these card types as their primary Secret Rares. In today's installment of this Crown Zenith spotlight, let's take a look at some more Electric-type cards from the set.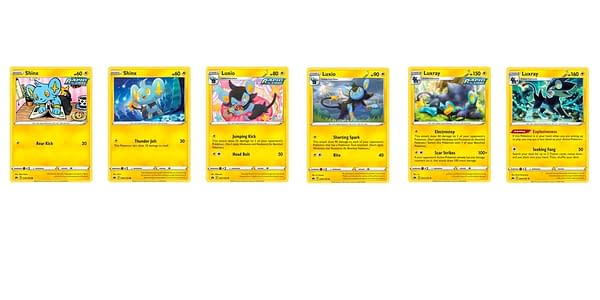 The Shinx line has gotten quite a strong focus during the Sword & Shield era, so now the Pokémon TCG takes a bit of a victory run with two cards per stage of the Shinx family's evolution in Crown Zenith. These include:
Shinx by Mina Nakai who illustrates the cute Pokémon playing around with a book on a table during tea time
Shinx by 0313 who depicts Shinx marveling at a trio of shooting stars in the dark night sky
Luxio by Shibuzoh. who draws this evolved form cuddling with a Greedent doll
Luxio by Eri Yamaki who shows off a confident Pokémon who looks responsible for the thunderstorm raging behind it
Luxray by sui who contributes a lazy depiction of the powerful species which looks like a lion here, calm and serene but ready to strike at a moment's notice
Luxray by Ryota Murayama who finishes off the line with a roaring final stage, stirring up a storm so powerful that it creates will-o-the-wisps of electricity.
Stay tuned for the journey through this special set as we continue to spotlight the cards and artwork of Pokémon TCG: Crown Zenith. Next time, the spotlight continues with the main section of this set.
---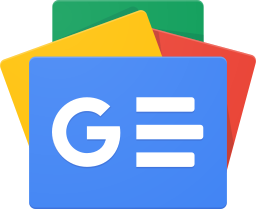 Stay up-to-date and support the site by following Bleeding Cool on Google News today!