Posted in: Card Games, Games, Pokémon TCG, Tabletop | Tagged: pokemon, pokemon cards, Pokemon TCG, sun & moon, Team Up
---
The Cards Of Pokémon TCG: Team Up Part 17: Pancham & Lycanroc
We spotlight Yuka Morii's distinctive and fun clay artwork in our retrospective on Pokémon TCG's transformative set, Team Up.
---
Four years ago, Pokémon TCG released the ninth main series set of the Sun & Moon era. The expansion, Sun & Moon – Team Up, came out on September 9th, 2022. Sun & Moon – Team Up added quite a lot to the hobby, including a special card type that would later become the most sought-after style of chase card in the Sword & Shield era. I'm talking, of course, about Alternate Arts. Sun & Moon – Team Up also introduced TAG TEAM Pokémon-GX, which featured two Pokémon on a single card. These species shared at least one of their typings. TAG TEAM Pokémon-GX were available as standard TEAM TEAM GX cards, Full Arts, Alternate Arts, and Rainbow Rares. Sun & Moon – Team Up was also the last set to include Prism Stars. This English-language expansion was based on the Japanese set Tag Bolt and took inspiration from the Kanto-themed games Let's Go, Pikachu! and Let's Go, Eevee! Let's look back on this influential set and appreciate the artwork that would lay the groundwork for the current Alternate Art-themed era of Sword & Shield and beyond. Today, we continue with some more Fighting-types from Sun & Moon – Team Up.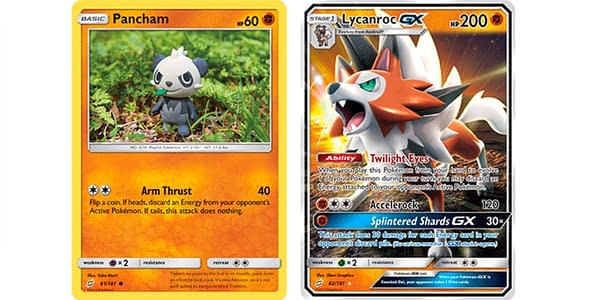 If you've been following our retrospective history on the Pokémon TCG, you already know that this Pancham is a Yuka Morii card. Yukia Morii is a clay artist and photographer who creates real-life models of Pokémon using clay for the critter and other materials for the background. Morii's cards are always some of the most fun and unique entries into any set in which they appear. 5ban Graphics delivers a Lycanroc GX showing Lycanroc's Dusk Form, which comes off looking very CGI. Compared to the Mitsuhiro Arita-illustrated TAG TEAM GX cards that began in this set, this 3D vibe for the standard GXs started to feel old at this point during the Sun & Moon era.
Stay tuned for the journey through this teamwork-themed set as we continue to spotlight the cards and artwork of Pokémon TCG: Sun & Moon – Team Up. Next time, the spotlight continues with the main section of this set.
---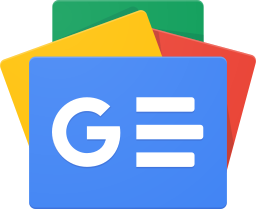 Stay up-to-date and support the site by following Bleeding Cool on Google News today!