Wild River Games has released a new gameplay trailer this morning showing off the Black Boar Inn for The Dark Eye: Book Of Heroes. The trailer is basically giving you a look at the game through the perspective of where all good adventures start: the local tavern. The game features multiple options that can either help or hinder your quest, give you aid in order to accomplish it, even inform you of what lies ahead that you may not have been prepared for. Which makes complete sense seeing as hope a lot of the game's mechanics and options are based on the original German tabletop RPG. There's a lot to take in here from the options that are given to you, so study them well as they will prove useful in ways you might not suspect. Enjoy the trailer and added info below as the game will be released on June 9th, 2020.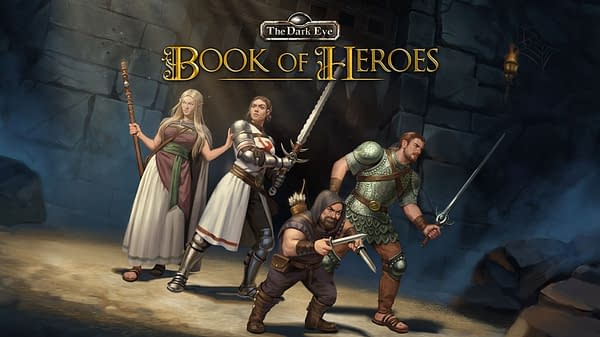 The local tavern is more than a place to grab an ale and nurse your wounds — it's where all great fantasy adventures get their start. In The Dark Eye: Book Of Heroes, the upcoming action-RPG, great stories start in The Black Boar, an Inn famed throughout the mystical lands of Aventuria. The Black Boar Inn is the adventurer's "hub" in the game: a place to find helpful hirelings, lock away precious goods, secure new quests, and much more — all of which are showcased in a new video, released today by publisher Wild River Games. Based on The Dark Eye tabletop pen and paper role-playing system, Book of Heroes brings a modern tabletop experience to the digital world, allowing players to delve dungeons, complete quests, and battle ancient evils, either alone, or cooperatively, both online and in couch cooperative modes!
Enjoyed this article? Share it!