"The Endless Mission" Reveals The Complete Voice Actor Cast
E-Line Media decided to throw a bit of excitement into the release of their upcoming game The Endless Mission by revealing their cast of voice actors for the game. The five main cast members for the game will be Laura Bailey, Jennifer Hale, Alix Wilton Regan, Sara Amini, and Courtenay Taylor. All of whom have had major roles in games such as Mass Effect, Halo, Dragon Age, Assassin's Creed, Diablo, and Fallout to name a few. The game is set to be released in early access on Steam later this summer, but for now, you can check out this video showing off the cast before its released.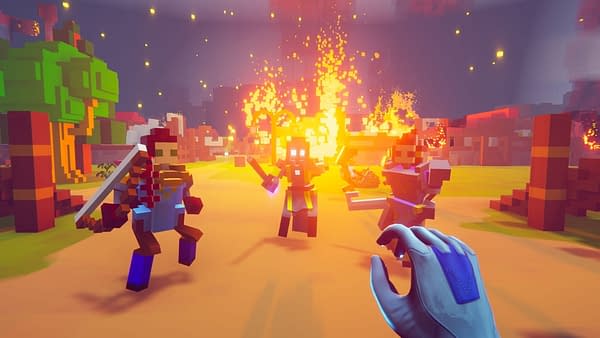 The Endless Mission invites you to become a part of The Academy, an organization dedicated to helping the world use the technology that is around them – instead of being used by it. Explore a digital world where you have the power to fundamentally alter the framework around you, reshaping and creating as you see fit. This all happens while a colorful cast of characters stand by your side as you begin to pull back the curtain on a story that draws you behind the scenes of some of video gaming's most iconic genres. From crafting your own spells and changing enemy behavior, to completely reshaping the surrounding landscape, The Endless Mission empowers players to rethink how games are built.