The Quest For More Switch Memory: We Review Kingston Technology's 128GB microSDXC
One of the biggest issues Nintendo Switch owners have to deal with at the moment is the memory. For those of you who don't know, the Switch only comes with 32GB of memory on the system, and after all the necessary software is downloaded with updates (just over 7GB) you're left with about 25GB for games. The one bonus Nintendo added to the system to help sort out this issue is a slot under the kickstand. So if you want the Switch to operate like your Xbox One or PS4, you need to seek out a high-capacity microSD card. The latest we got to test out with the system is a 128GB version from Kingston Technology.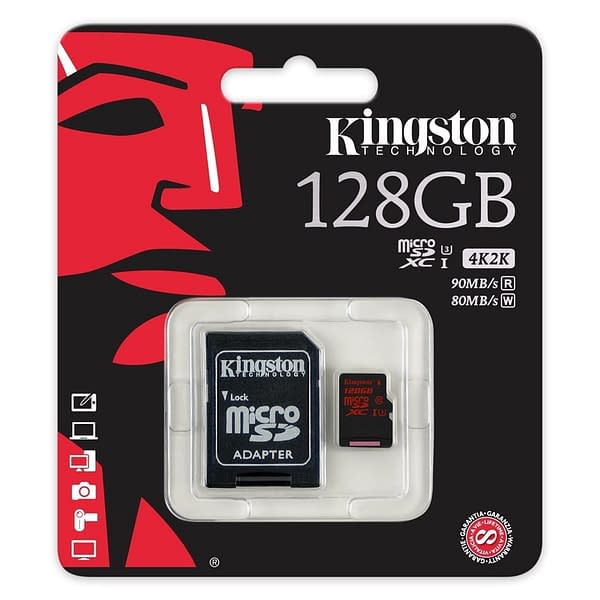 Prior to this, I had been using another 32GB microDS card from another company, but the card was filled to capacity and the memory on my Switch was down to 2.4GB. When you pop a card out, the Switch automatically turns itself off so none of the data becomes corrupted. I loaded both the old one and the Kingston to my tower to transfer the data, which worked like a charm. In fact, the Kingston was actually faster at receiving the data than the other card when I did the same thing for an upgrade from 8GB to 32GB.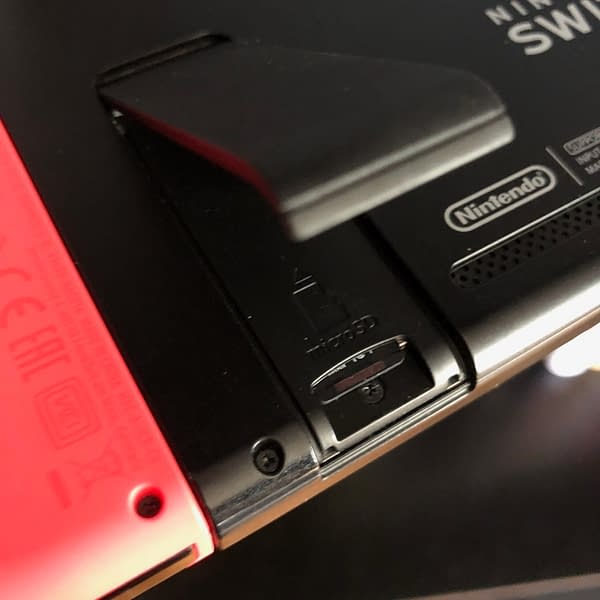 Once the transfer was made, I plugged the new card in and turned on my Switch. Games I previously had installed on the card like Sonic Mania, Subsurface Circular, and Mario + Rabbids: Kingdom Battle loaded over like a charm. There was no game degradation or loss of memory, all of my saved games were there as well. A downside of the Switch is there's no way to transfer files between the System and the card, so I deleted and re-downloaded all of my games on the primary memory over to the card, and surprisingly, games like Ultra Street Fighter II: The Final Challengers and The Legend Of Zelda: Breath of the Wild actually feel like they play smoother. Now whether that's all on the card or just being able to free up memory on the console, I'm uncertain. But I definitely noticed a change in the way things loaded and reacted.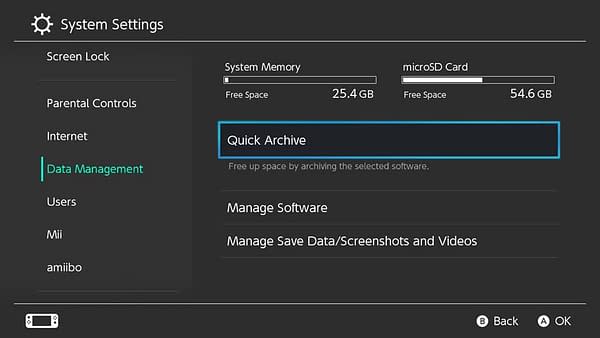 The Kingston Technology 128GB microSDXC worked wonders, and having all that additional memory (as you can see above) for more games down the road was exactly what this console needed in the first place. The price tag for this card is currently sitting around $45, which is pretty reasonable considering what you're buying. Plus, this is a lot more convenient for mobility and being able to take your entire library with you compared to hooking up a storage device to the Switch's dock. If you have a ton of games for the console and you love taking it around with you, this is a good option to look into adding.