It looks like Bandai Namco won't be able to reveal the DLC characters for Jump Force like they planned as leaks have revealed the remaining seven. Word has spread online, primarily from Ryokutya2089, who published the list from the next episode of V-Jump Magazine. Apparently. Bandai Namco revealed the list in the next issue, but because it's V-Jump, the list was revealed online and spread to Twitter within hours. The seven characters that remain are: Toshiro Hitsugaya from Bleach, Majin Buu Innocent from Dragon Ball Z, Trafalgar Law from One Piece, Grimmjow Jaegerjaquez from Bleach, Biscuit Krueger from Hunter x Hunter, Katsuki Bakugou from My Hero Academia, and Madara Uchiha from Naruto.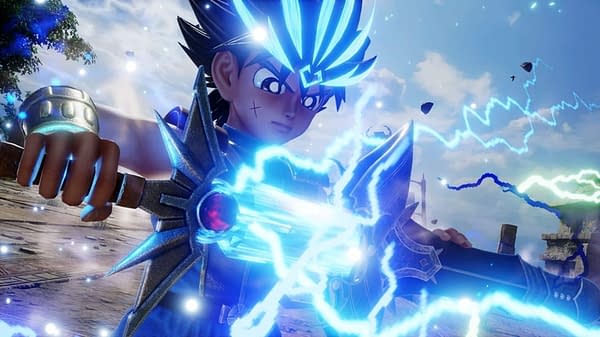 That's a pretty cool list of people that, quite honestly, probably should have been in the game from the start. But we get why Bandai Namco was holding onto them until they could do a proper release of assets. We'll see if they now add more to the list to add some surprises in or stick with what they got and go on schedule with the Jump Force reveals as if nothing happened. It is interesting to note that the original leak says a woman character has been added, but has not been revealed yet, so there is still one more surprise waiting in the wings.
Enjoyed this article? Share it!