The Johto Festival has apparently been going well for Pokémon GO players. So well, in fact, they managed to get a shiny Pokémon early. Well, that's saying a bit much. The event is supposed to come to a close on August 28th before the next event, Safari Zone, will kick off on August 29th. The next one will have some specific spawns happening across the globe, and it appears one of those creatures intended for the event has been let loose early. As you can see from the photo posted to The Silph Road, the Shiny Wingull is already flying about.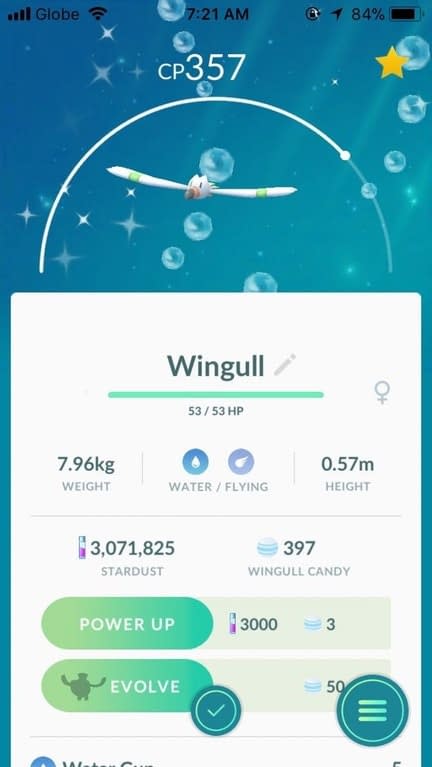 Niantic has already caught the mistake and made it so the bird can't be caught again until the event kicks off in Pokémon GO later this week. But if you're one of the few trainers who managed to catch one before they shut everything down, take pride in the fact that you shouldn't have even been able to make that happen. Then take pride that you have something very few people on the plant have right now. Then get ready for that to be taken away as the event kicks off in a few days. Basically, we're saying enjoy it!
Enjoyed this article? Share it!