You Can Play A Hidden "Stranger Things" Game On Polaroid's Website
Of all the things we didn't expect to find on Polaroid's website, a hidden video game dedicated to Stranger Things was on that list. Well, technically it won't be all that hidden after we tell you about it, but who cares. Technicalities. Anyway, right now on Polaroid's website, they're promoting a brand new camera that's actually a throwback. The company is selling an old-school camera in the form of the OneStep 2 Viewfinder i-Type Camera, but this one is decorated to look like the one you'd see in the show from the '80s. They're selling it for $109, for real, with film for $16 per set so you can snap photos like the old days where it would be an instant photo that developed within a minute.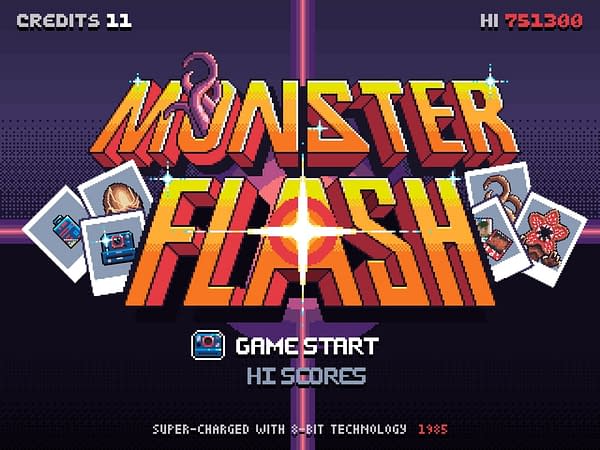 On the website, on that specific page, if you enter the old Konami code (↑ ↑ ↓ ↓ ← → ← → B A), it will unlock a Stranger Things themed 32-bit game called Monster Flash. The game basically plays a lot like Dig Dug, so if you know how to play that, things will be pretty easy for you. No idea how long the game will stay there as we're sure it will vanish when they either stop selling the camera or they're done with promoting the show's third season. Either way, get in on the game while you can!