Announcing ahead of Gamescom 2019 and PAX West 2019, Driven Arts and Graffiti Games revealed a new gameplay trailer for Days Of War. This is a WWII PvP first-person shooter where you can choose whichever side you wish to be on, which is already sitting in Early Access. The company will be bringing a playable demo to PAX West this year, but before that, enjoy the trailer and all the features they've included in it.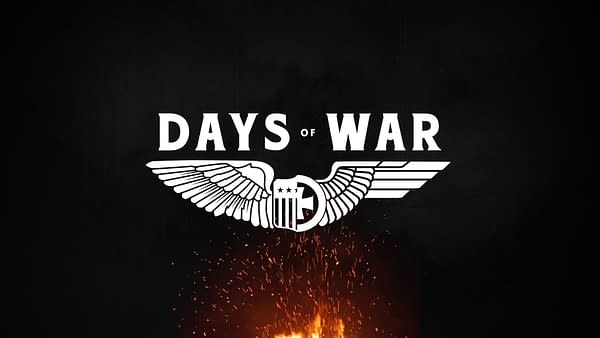 Major Features at Launch Include:

Nonstop World War II Action – Fast-paced combat that throws players into the fray over and over again. Competitive viability for many types of play styles from bolt action rifles to high capacity machine guns.
Maps From Around the World – Discover 12 maps to conquer, including new theatres in Italy, Africa and the Eastern front.
Elite Factions & Weapons – Join the battle with four factions and find your favorite guns from an arsenal of 60 different weapons.
Massive Battles – Partake in 32-player battles to see who reigns supreme.
Deep Modding Features – Days of War will feature a Map Editor and Steam Workshop support that allows players to create custom maps and mods.
Matchmaking and Multiplayer Bots – Hop right into the action with our robust matchmaking system or practice locally to test your skills against multiplayer bots.

"We set out with a vision for what we wanted in a PC shooter but its only been through engagement with our community and a lot of time and hard work that we are where we're at today," said Lee Snodgrass, Co-Founder of Driven Arts. "Early Access showed us the enormous potential in Days of War and helped us identify the thousands of little things that make a fast paced competitive shooter feel rewarding and fun to play.  We want to thank everyone who's been waiting for Days of War for their patience, and we're confident they're going to enjoy the final product"
Enjoyed this article? Share it!