Focus Home Interactive dropped a brand new trailer for The Surge 2 as the company heads into E3 2019 to show off the game. The trailer doesn't show any gameplay but you get a good look at what's in store for the universe around you. Enjoy the trailer as well as the description below.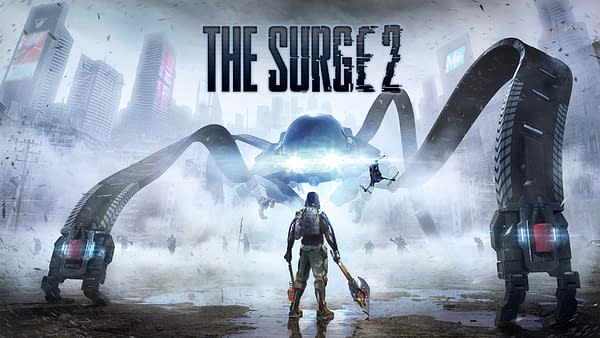 Inside the high walls of Jericho city, trapped in a technological apocalypse that threatens to consume everyone within, our hero fights to survive and uncover the truth of the disaster. Cult members hopped up on drugs, nanomachines, looters, and security forces will try to stop you wherever you go while a mysterious girl leads you to parts unknown. This plays out on a backdrop of a world on the brink of simultaneous total collapse and technological ascendency. Self-evolving nanobeasts crush buildings with swipes of their massive claws while the downtrodden, infatuated with machines through malfunctioning implants and rising religion, roam the streets in packs. The rich and wealthy exist above it all, while hunters try to capture their valuable nano-prey and what remains of the military maintains a flimsy order.
Enjoyed this article? Share it!