The Voice Cast for "Beyond Blue" is Led by Anna Akana
E-Line Media has released a new trailer to spotlight the voice cast of Beyond Blue, the upcoming underwater narrative adventure game and spiritual successor to BAFTA award-winner, Never Alone. The cast includes several award-winning voice actors led by Anna Akana (Awkward, Ant-Man), Hakeem Kae-Kazim (Hotel Rwanda, Black Sails), Mira Furlan (Babylon 5, Lost), and Ally Maki (Big Bang Theory, Marvel's Cloak and Dagger).
An underwater exploration game, Beyond Blue features the scientific support of real-world exploration and outreach initiative, OceanX, and embraces OceanX's minimally invasive exploration techniques with a near-future tech edge. The game tells the story of a crew of scientists – led by Akana's Mirai and Kae-Kazim's André – who set out to test their "Ocean Sense Network," which has the power to literally shine a light on the unexplored depths of the ocean as they unravel its endless mysteries.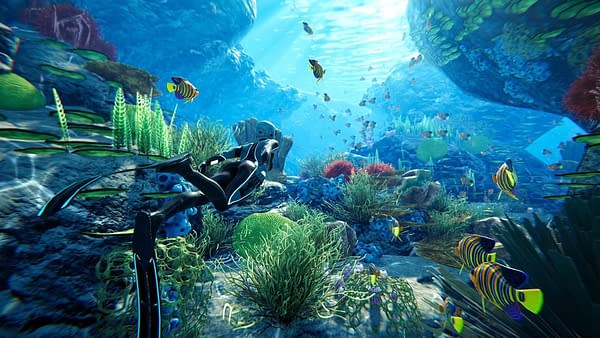 Focusing on the Western Pacific Ocean amid a large multispecies gathering of cetaceans and other creatures, players will control Mirai and use technology to better understand the urgent threats facing the ocean and its creatures. They'll set up and use the Ocean Sense Network to explore and collect information on several species of fish, whales, sharks, rays, and porpoises. Additionally, Beyond Blue features never-before-seen footage licensed from BBC Studios' Blue Planet II, expanding upon the game's story and educating players about the social and emotional lives of a pod of whales, seen in short encounters.
Beyond Blue will release in late 2019 on PC and select consoles.
You can check out the voice cast trailer below.