Microsoft finally revealed today when they would be holding the Xbox Games Showcase, as the event will take place on July 23rd. The word came down on Twitter today as the company just dropped the image below along with just the basic info that they will be broadcasting it live on their website, along with Twitter, Facebook, YouTube, and Twitch. The show will be a part of the Summer Game Fest programming as well, with a pre-show happening at 8am PT hosted by Geoff Keighley, followed by the actual showcase taking place at 9am. This event, if you haven't been keeping track, will be the official replacement for the E3 press conference that Xbox and Microsoft would have held at the Microsoft Theater in Los Angeles before COVID-19 changed everyone's plans and forced everyone to change to a streaming format.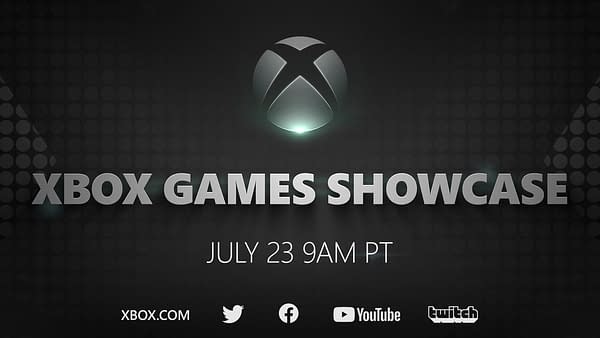 As to what we'll actually see during the event is anyone's guess, but we have a couple of ideas of things that are for sure going to be there. For one, we already know through leaks that they will be going more in-depth about the Xbox Series X, but whether or not they'll reveal the one codenamed "Anaconda" or not is still unknown. We know for a fact that we're going to be getting more info on Halo Infinite, since the game will be a launch title for the console. We'll probably see more for Scarlet Nexus and Yakuza 7: Like A Dragon, since both of those games have been teased in the past. More than likely, we're gonna see a new Forza game. Beyond that, it's basically a guessing game as to what the company has up their sleeves. Time will tell as to what the company will actually show off, but we look forward to the leaks over the next two weeks telling us what else is on the way.
Enjoyed this article? Share it!