A little strange but predictable news coming from Nintendo as we now know Tokyo Mirage Sessions #FE Encore will be censored everywhere. The company issued an apology on the issue via their Japanese website, which we have translated for you below. The game had already gone through a censorship controversy back when it was released on the Wii U, as the game's presentation was a bit more risque. Specifically because of the age of the characters and the clothing some of them wore, which drew some unnecessary attention and made what is a pretty good RPG overlooked by the fact that they bumped up the character's ages and gave them clothes that covered up more. The game will still be released in January 2020 on the Switch.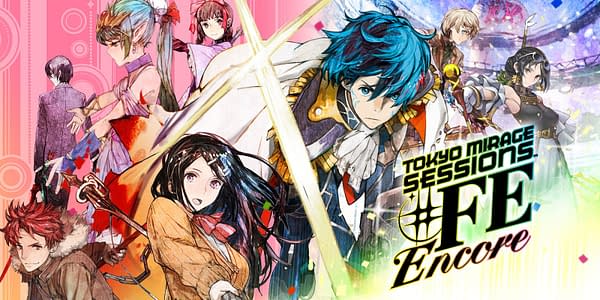 We apologize for the lack of and information in the information given to the customer in the advance notice of the "Phantom Ibunroku #FE Encore" dedicated software for Nintendo Switch scheduled to be released on January 17, 2020.

The title adds a new element to the European version of "Tokyo Mirage Sessions #FE" (released in 2016) of the Wii U exclusive software "Phantom Ibunroku #FE" released in 2015, and the world with a universal specification Development is progressing with the aim of simultaneous release (the language in the game can be enjoyed in Japanese).

However, in the publicity of "Phantom Ibunroku #FE Encore", it has not been announced from the beginning that the title is based on "Tokyo Mirage Sessions #FE". The game screen of the Wii U domestic version "Phantom Ibunroku #FE", which was not included in the title, was incorrectly posted, so the content of the title could be misunderstood by the customer.

Therefore, on October 10, 2019, the game screen on the homepage was replaced, and on the 17th, we announced that the title was based on "Tokyo Mirage Sessions #FE". We recognize that the provision of information was insufficient from the beginning.

For customers who have already booked / purchased "Phantom Illusion Record #FE Encore" at "Nintendo eShop" and "My Nintendo Store" and wish to cancel due to this issue Will guide you through the procedure later on this page.
Enjoyed this article? Share it!