Toys For Bob Announces Spyro Reignited Trilogy Pushed Back to November
A little bit of bad news for those of you hoping to get Spyro Reignited Trilogy, as you'll need to wait a few more months. This week the developers posted a new blog entry from studio co-head Paul Yan explaining that the game would receive a delay, but not a major one as it will be released in November. The blog doesn't really go into great detail as to why, but it does offer a new official release date. Here's the bulk of the blog entry letting fans know about the delay.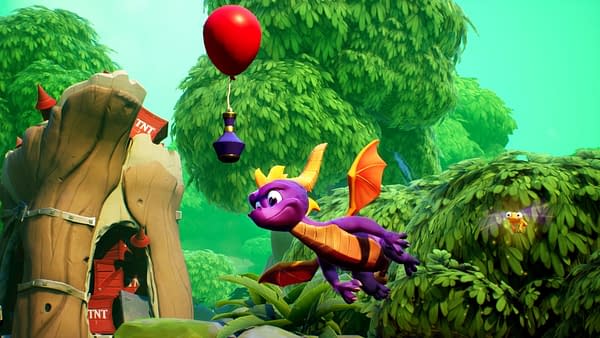 Everyone here at Toys for Bob is so proud to be reigniting the original Spyro trilogy after all these years. We're deeply committed to getting these games right, so we've decided to move the release date of Spyro Reignited Trilogy to November 13, 2018. I really hoped that you would be rescuing dragons and scorching Rhynocs sooner, but the Trilogy needs more love and care. In November when you're exploring the Dragon Realms, Avalar and the Forgotten Worlds, we know you'll agree the extra time was worth the wait.
Here's hoping the delay is more of a technical or logistical issue and not one tied to anything in game development that set it back.