Hasbro has released a brand new deck to add to the Transformers trading card game, this one in the form of the Metroplex Deck. This one, if you couldn't tell by the name, is centered around the Autobot Titan Metroplex, which will be a ready-to-play team and deck build. It will come with the all-new titan-sized character card Metroplex, 40 battle cards that includes three unique cards not found in any of the Wave 1 Booster Packs. Those cards are Rally the City, Height Advantage and Protected by Metroplex.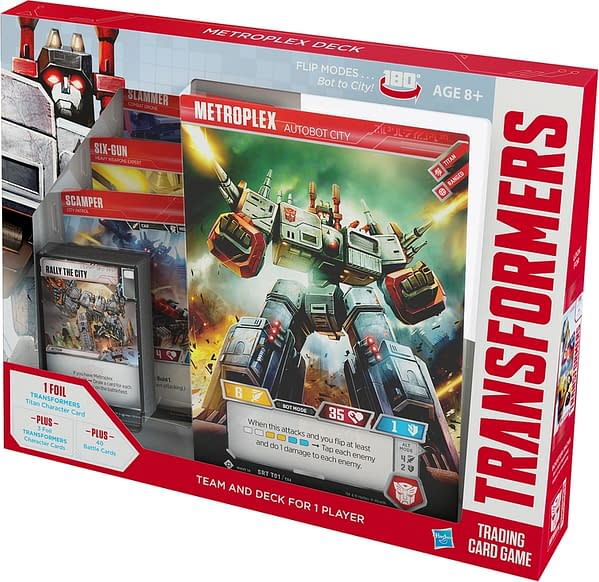 And you'll also be getting three new character cards with Scamper, Six-Gun, and Slammer. This all-new Transformers deck is available now for $20, and serves as a nice addition to the starter set they released earlier this year.
Enjoyed this article? Share it!