Cartoonist Adam Ellis Creates Fever Knights RPG Concept
Adam Ellis, an internet-based cartoonist best known for his quirky slice-of-life cartoons, has conceptualized a role-playing game setting through a series of annotated illustrations that he's called Fever Knights. These images depict mainly items, characters, and enemies through concept art and a rudimentary explanation of character statistics and other information.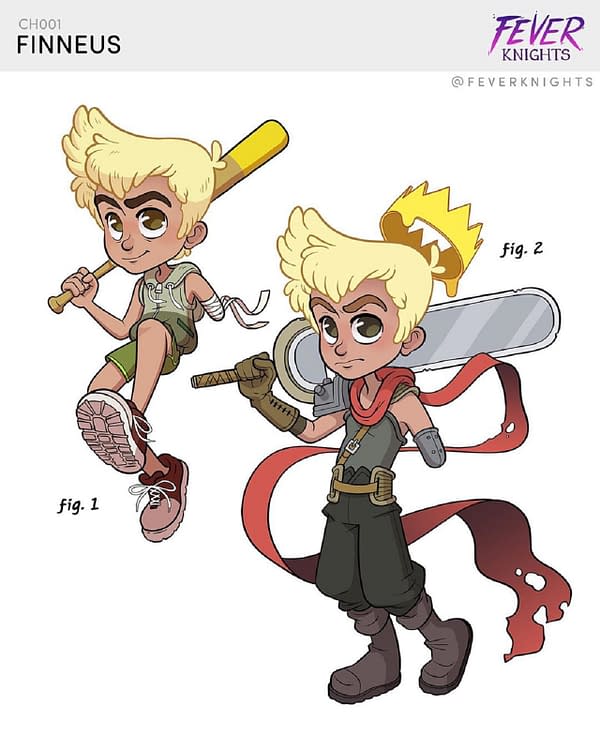 Fever Knights has a presence on multiple cartoon platforms such as Webtoons, as well as many different social media platforms like Instagram, Facebook, and Twitter. If you've seen Ellis's work on these websites before, you'll be able to notice his distinctive art style in his concept designs.
Fever Knights, according to Webtoons, is described as such:
Fever Knights is an RPG video game concept, presented as a strategy guide. Through character concepts, as well as enemy and item designs, the narrative unfolds little by little. Join Finneus and his friends on a quest to find out what's causing strange things to occur on their idyllic island home.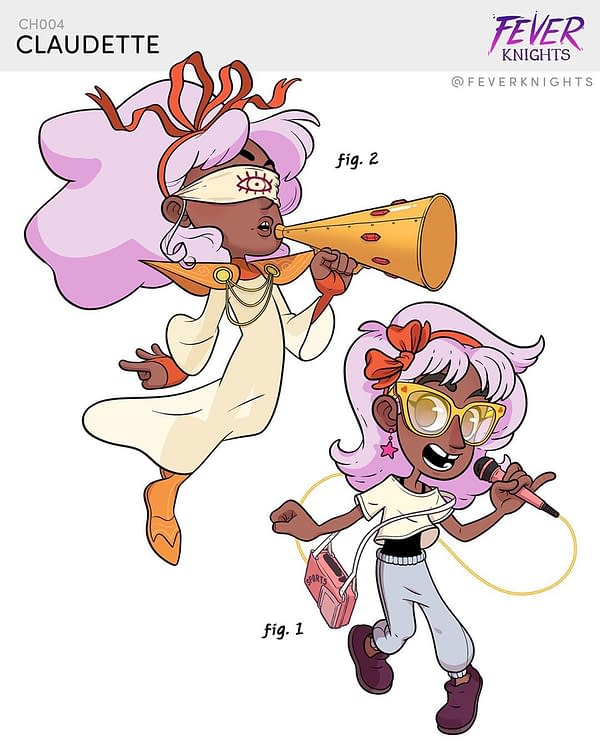 Adam Ellis has included characters both good and evil from many different demographics – some characters, like Finneus, are disabled (Finn is described as having lost his arm in a surfing accident), while others, such as Claudette or Naomi, are people of color.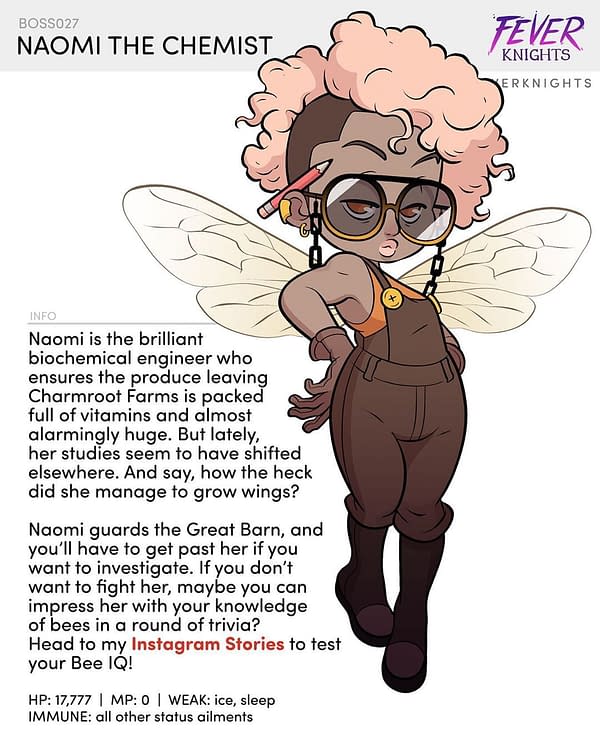 There is no word on whether or not Adam Ellis is going to turn this RPG design concept into a full-fledged role-playing game, but his fans around the world are hopeful that one day these illustrations will become completely-fleshed out characters in a campaign book or even a video game. Time will tell! People looking for more Fever Knights concept art can look towards Ellis's official Instagram for the project, join his Patreon, or check out his Twitter. What do you think of the concept for Fever Knights? Does it look like a fun setting to play around in? Let us know what you think!