As part of the usual promotion tour you might expect from a film, Rampage will be taking a detour through Twitch with a special livestream this morning! Starting at 9 a.m. PDT for two hours, the social streaming service will broadcast Rampage: Big Meets Bigger, featuring a seven-foot long retro video game controller, old-school tube TV, and Twitch Partners Stodeh and MissEllaCronin who will play the original Rampage and several other arcade titles at www.twitch.tv/stodeh. Not to mention special chat challenges for the audience to play along. Below is a quick quote about the event today.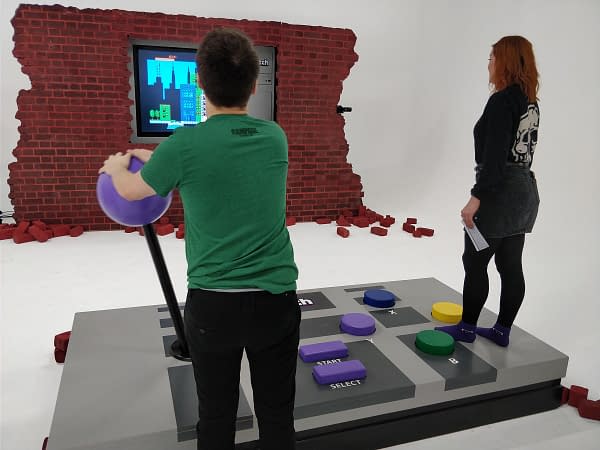 "Twitch is the perfect place to recreate the social experience of watching and playing classic games in an arcade," said Chris Thomas, Account Manager at Twitch. "Our life-size Rampagesetup allows viewers to interact in real time with the players while capturing the arcade experience of watching them play from over their shoulders. To top it all off, the giant controller will be on a themed studio set that has been seemingly rampaged by George the Gorilla. This puts the players and the viewer's right in the heart of the movie's universe and communicates the theme of Big Meets Bigger in the most creative and dynamic way."
Enjoyed this article? Share it!