Some good news for developers looking to show off their indie games on Steam as the Steam Game Festival will return this June. The company announced the event today with the dates of June 9th-14th, as it will be designed to give a spotlight to indie games coming up over the next calendar year. They included a submission system, with the primary game submission deadline for April 20th, while the demo build deadline will be for May 15th. They also included different ways to participate, which we have for you below. Best of luck to those of you submitting your own games.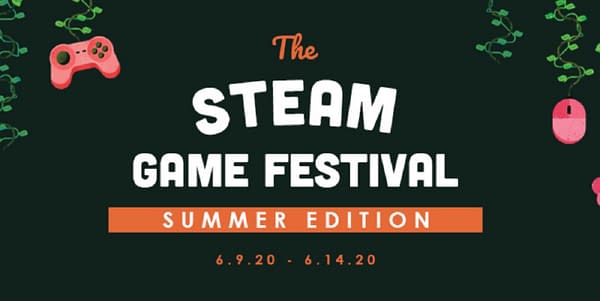 Game Demo or Short Playable Experience (Required)
During the Steam Game Festival, fans around the world will be able to learn about the participating games and try them out through a demo or short playable experience. Demos will be available for the duration of the event and removed from customers' libraries once the event is complete. If your demo is set up any way other than using the built-in 'create demo' option within Steam, please let us know the appID for your demo in the Artist Statement area of the opt-in form.
Artist Statement (Strongly Recommended)
Please use the Artist Statement area to tell us a bit about yourself (or your team) and your game. Anything you think we should know that won't be obvious from your Steam appID such as awards your game has won or shows it has been included in? A unique story of your team or the project? Let us know here! Note: Your text in the Artist Statement is for internal use at Valve only and will not be shown publicly.
Host A Live Event (Optional)
During the festival, a schedule of upcoming events will be visible for players to browse. You can schedule a time where your team will run a live-stream, answer questions in Chat or on the Community Hub, or host events on your own site or other communities. The goal is to schedule a time when players can get a chance to connect with the developers behind the game.
Enjoyed this article? Share it!